Prince Made an Eerie Comment Just Days Before His Passing
This is pretty shocking.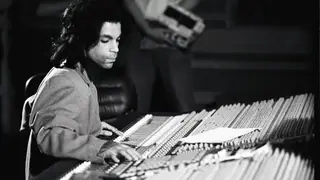 Prince's death was pretty unexpected but we do know that he wasn't in good health for the last few weeks of his life. It's also known that he made a trip to the hospital just days before he would ultimately pass away.
That's actually turned out to be a key element of his death, according to Prince protégé and singer Judith Hill. The Grammy winner recently came forward with a firsthand account of what happened on the singer's private jet that night on the way back from Atlanta to his hometown of Minneapolis. According the New York Times, she was in the middle of a conversation with the music icon when his eyes fixed and he soon lost consciousness.
"Thankfully, I happened to be looking into his face," she told The Times. Otherwise, she might have assumed he was just trying to sleep. She then continued with how they brought him to the hospital. "We knew it was only a matter of time; we had to get down," Hill recalled. "We didn't have anything on the plane to help him."
Chillingly, Judith Hill didn't believe that Prince was going to make it, however she did mention that he really wanted to get back to good health quickly. "He was very cooperative that whole night," she said, adding he was "serious about getting help." Perhaps the most eerie takeaway was his comment about his own self leaving his body, which also alluded to fighting for his own life.
"'I had to fight for my life," she said Prince told her. "I remember hearing your voices from afar and saying to myself, 'Follow the voices, follow the voices, get back in your body, you gotta to do this.' And he said it was the hardest thing he'd ever done, to get back into his body like that."
Prince passed away on April 21 at his home in Paisley Park, Minnesota. He was hospitalized on April 15 after his private plane made an emergency landing in Illinois. He had been fighting the flu but it was later learned that he passed away from a drug overdose. He was 57 years old.
Read the full New York Times piece here.