Tri-Beca Film Festival: 7 Black Buzzworthy Movies/Series to See
A documentary about late hip-hop legend Biz Markie, makes its debut.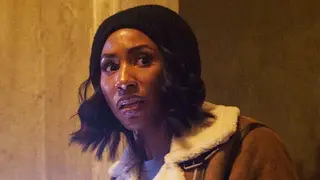 The 2023 Tribeca Festival has officially announced its lineup of feature narrative, documentary, and animated films. The annual fair, which is set to take place from June 7-18, aims at showcasing the best-emerging talent from across the globe alongside some familiar names in the business.
This year, the festival is also extending its commemoration of Juneteenth through the "Expressions of Black Freedom" program and a slew of various projects by Black creatives. Ahead of this year's event, check out these seven Black buzzworthy movies/series.
The Blackening

When a group of friends decides to gather for a weekend trip away, their reunion turns into a game of life or death as they must use their street smarts and knowledge of horror movies to help them stay alive in this comedy horror directed by Tim Story.

The movie was written by Tracy Oliver, and Dewayne Perkins and stars Sinqua Walls, Melvin Gregg, Jay Pharoah, Yvonne Orji, Jermaine Fowler, and more.

All Up in the Biz

All Up in the Biz  is the latest documentary about New York hip-hop legend Biz Markie. From director Sacha Jenkins, the movie will feature a slew of celebrity interviews, reenactments, and playful animation to share how Biz Markie left his mark on the history of hip-hop.

Cinnamon

Two young lovers risk it all to chase their dreams in this modern-day Blaxploitation film. The movie is directed and written by Bryian Keith Montgomery Jr. and stars Damon Wayans and the legendary Pam Grier.

Uncharted

Uncharted  finds filmmaker Beth Aala as she goes behind the scenes of Alicia Keys' "She Is The Music" songwriting camp that aims to give an in-depth look at the music business through the experience of the Black and Brown women.

The movie is directed and produced by Aala and is executive produced by Abby Greensfelder.

Diarra From Detroit

Diarra From Detroit  is a new dark comedy series from executive producer Kenya Barris  that follows a "divorcing schoolteacher with an acerbic sense of humor who refuses to believe she's been ghosted by her rebound Tinder date."

However, the hunt for her missing man pulls her into a decades-old mystery involving the Detroit underworld.

The series was written and stars actress and writer Diarra Kilpatrick.' As part of her new deal, BET+ has ordered eight episodes of the straight-to-series project.

The League

Directed by filmmaker Sam Pollard, The League tells the history of the Negro Leagues and its impact on the sport of baseball and the athletes that still resonate through the prolific history to this very day.

The documentary is produced by Dave Sirulnick, Jen Isaacson, Robin Espinola, Byron

Motley, Ahmir "Questlove" Thompson, and Tariq Trotter.

Invisible Beauty

Invisible Beauty follows the life of the model and activist Bethann Hardison and her lifelong journey fighting for diversity and inclusion. It's directed by Hardison and Frédéric Tcheng and produced by Lisa Cortés.