White Teacher Compares Black Kindergartner's Hair To 'Loc Dog' In Racist Instagram Post
The district announced the educator is banned from the school and coming into contact with children during the investigation.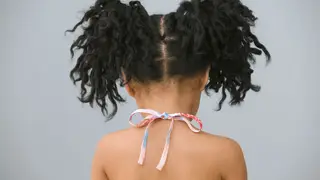 A white substitute teacher in Canada is under investigation after posting a "racist" photo on Instagram comparing the hair of a Black kindergartener to the character Loc Dog from Don't Be a Menace to South Central While Drinking Your Juice in the Hood. 
In the post, which was screen captured by @giaper on Twitter, the teacher put a picture of a child's hair next to an image of the character from the 1996 film with the caption: "Who rocked it better? LOLOLOL."
The Peel District School Board in Ontario responded to the Twitter post and said school officials were aware of the photos.
While district has not released the name of the teacher who posted the picture, they have stated the teacher will not be permitted to teach or to contact staff/students while the school conducts an investigation, reported the Brampton Guardian.
"We were made aware of an inappropriate Instagram post made by one of our staff members when it was sent to the Peel District School Board Twitter account yesterday," district spokeswoman Carla Pereira said in a statement. "As the post shared is considered anti-black racism, we became concerned as this behavior is simply unacceptable."
"We don't yet know how long the investigation will take or what the outcome will be, as we're just getting started, but want to assure our community that this matter is being taken very seriously by senior leadership of the Peel board," Pereira added.
The teacher could face a range of disciplinary actions from sensitivity training to termination, according to Toronto City News.