New Music Monday: Monica, Lil Wayne & GloRilla Start Your Week With A Fresh Batch Of New Tunes
Tune in every Monday to catch songs you need to add to your rotation.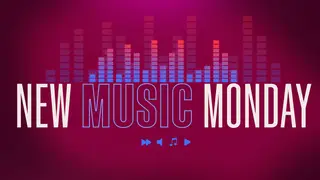 Discovering new music, albums, and artists can be hard, considering how much it all arrives in overwhelming waves every week.
Don't worry, because BET.com has you covered with our New Music Mondays column. Built with you in mind, you won't miss out on the latest sounds, thanks to us sifting through them to make things easier.
Kevin L. Clark curates this week, and you'll find a familiar (and not-so-familiar) array of artists, emerging music, and a diverse range of genres as well. So, without further ado, here are 10 new records with which you should kick off your week — led by Monica, Lil Wayne, and GloRilla.
GloRilla — "Tomorrow"

GloRilla is making waves right now. The Memphis native scored a hit single with "F.N.F. (Let's Go)" and now follows it up with "Tomorrow," which is already getting praise and co-sign from the likes of Cardi B. 

With her mob of baddies around her, Glo glides over Macaroni Toni's production, while delivering straight shots to haters, non-congratulators, and phonies who want to make it hard for this bright light to see tomorrow.

DJ Muggs feat. Scarface & Freddie Gibbs — "Street Made"

With over 30 years in the game, DJ Muggs is a solid fixture in the West Coast rap scene. Thankfully, the famed producer is not taking any breaks, as the third installment of his Soul Assassins series is soon for release. 

To bless fans for their patience, he drops "Street Code," which finds Scarface and Freddie Gibbs delivering tales specifically for those who hug the block. Sadly, this song is being hinted that it could be 'Face's final rap song before he retires from the rap game. 

If so, true fans of the H-Town legend should play this one with the volume way past 10.

Mozzy — "Open Arms"

Building on a successful week for Yo Gotti's CMG camp, Mozzy appears to be the MVP of the camp. On "Open Arms," his vulnerability and honesty shine through the heartwrenching production by CalebMakesBeats, Dave-O, and Zuri. 

It shows another side of him that many audiophiles hope to see more of when he drops a follow-up to 2021's Untreated Trauma.

Joey Bada$$ — "Zipcodes"

It must be great to be Joey Bada$$. Why? Well, the rapper-actor and all-around Brooklyn good guy has a lot of hype for his sophomore album, 2000. Despite delays, "Zipcodes" and the accompanying visual find the Badmon in his bag. 

Kirk Knight and Mark Borino's summertime production meshes perfectly with Joey's laidback humble brags. Press play on this one ASAP and enjoy the newest flows from "the realest cat since Larry David."

Latto — "P***y"

Latto raised many eyebrows with the teaser trailer and artwork for her NSFW-titled new song. Very determined to raise awareness about the Roe v. Wade issue in America, the Georgia hitmaker clapped back at her detractors with Johnny Goldstein's production serving as the soundtrack to speak on monogamy, men who defend abusers, gender roles, and more. With proceeds going to charity, people should play this one without hesitation.

Larry June — "Private Valet"

The healthiest rapper in hip hop, Larry June, let loose his newest record, "Private Valet," just in time. The two-minute offering finds the Bay Area boss in his grocery bag, providing some advice to listeners over Jake One's breezy production and then listing how much success his hustle has afforded him. 

It is a flex-type record that serves as motivation for those who want to find themselves on a similar level.

Hit-Boy feat. 24HRS & Devin Morrison — "SCHOLAR"

Hit-Boy is in a rare groove right now. From being Grammy-nominated to working with a true hip hop legend in Nas to rebuilding his catalog with a new crop of MCs, the Los Angeles native is back even better with this upbeat track titled "SCHOLAR." 

Featuring 24HRS, a rapper-singer from Oakland, and Devin Morrison, one of BET.com's Rising R&B talents to listen to — this three-minute single is a complete vibe and funky enough the new Prince of Bel-Air, Jabari Banks, makes a guest cameo in the visual.

Roy Woods — "Bad Bad"

The wait is over as Roy Woods delivers this bass-heavy number called "Bad Bad," which the artist describes as "dark." Capturing that feeling where you and that special someone have just missed the mark, DJ Charlie B, JayOnTheJuice, Pitt Tha Kid, and Yung Swisher tell a story in the beat that gives Woods enough canvas to describe just what that loss meant to him.

Monica feat. Ty Dolla $ign — "Friends"

Ahead of Monica's foray into country music, Ms. Thang teamed up with Ty Dolla $ign for "Friends," a four-minute track centered around not caring how others view their romantic entanglements. 

Imbued with flavorful guitar strums, bass, and soft drums, Monica and Ty get into a healthy duet, a là Patti LaBelle, and makes this bop one to play for those nosy Nancys who want to be all in your business.

DJ Premier feat. Lil Wayne — "The Root of All"

#HipHop50, the celebratory campaign created by Mass Appeal and Nas, will offer praise to this thing we love called hip hop. To kick things off, the duo called in the illustrious DJ Premier to headline the first volume, which dropped on July 15. 

One of the most popular songs on the project is "The Root of All," which features living icons Slick Rick and Lil Wayne speaking on the evils of money. This one will perfectly fit your playlist rotation if you are a true lover of the culture.

Kevin L. Clark is a screenwriter and entertainment director for BET Digital, who covers the intersection of music, film, pop culture, and social justice. Follow him on @IAmKevitoClark.