R. Kelly Blames Ex-Wife Drea Kelly For Deviant Behavior And Being Estranged From His Children
Robert Kelly, Sr. has yet to accept responsibility for destroying people's lives.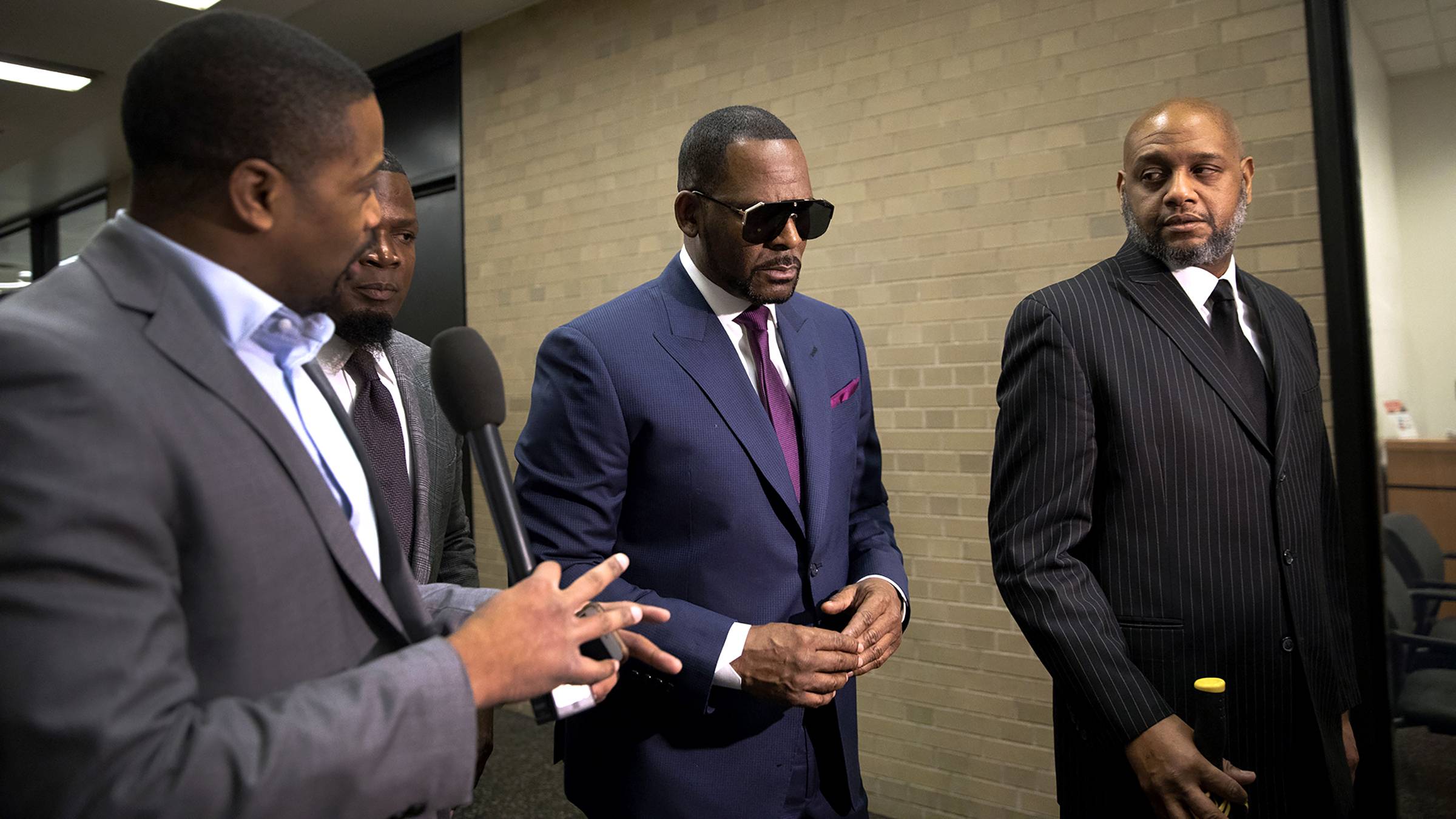 Convicted felon R. Kelly is now playing the blame game versus accepting responsibility for his alleged predatory behavior.
In an exclusive from Radar Online, a psychiatric evaluation revealed that    Kelly seemingly blames his ex-wife Drea Kelly for his deviant behavior and for being estranged from his three adult children–  Joann (24), Jaah (22), and Robert Kelly, Jr. (20).
The in-depth report also divulged intimate details of the childhood abuse Kelly was subjected to, the "Ignition" singer's sexual preferences and relationships, including his 13-year marriage to Drea. The 55-year-old disgraced singer claimed his 48-year-old ex-wife's dream to be a dancer interfered with the union.
Kelly said that Drea allegedly vowed to be a dutiful wife instead of the accomplished choreographer and performer she became.
The report stated, "Mr. Kelly stated that his sexual history related to conflict with his ex-wife of subsequent estrangement from his children."
Kelly and Drea met while the disgraced singer was at the top of his game. Drea was Kelly's choreographer.
The "12 Play" singer further expressed that his issues with having healthy platonic, and romantic relationships resulted from his "problematic sexual behaviors" defined within his marriage.
The psychiatric eval was his last-ditch effort to garner leniency and compassion from the judge in his case. Kelly failed, and a federal judge sentenced him to 30 years in prison for racketeering and sex trafficking earlier this month by a  New York magistrate.
Kelly now faces trial in a Chicago court for having sex with children.