3LW's Kiely Williams Discusses Fallout With Adrienne Bailon And Naturi Naughton
"...all of that has kind of been overshadowed by the literal lies and really ugly stuff that she said about my mom and my sister."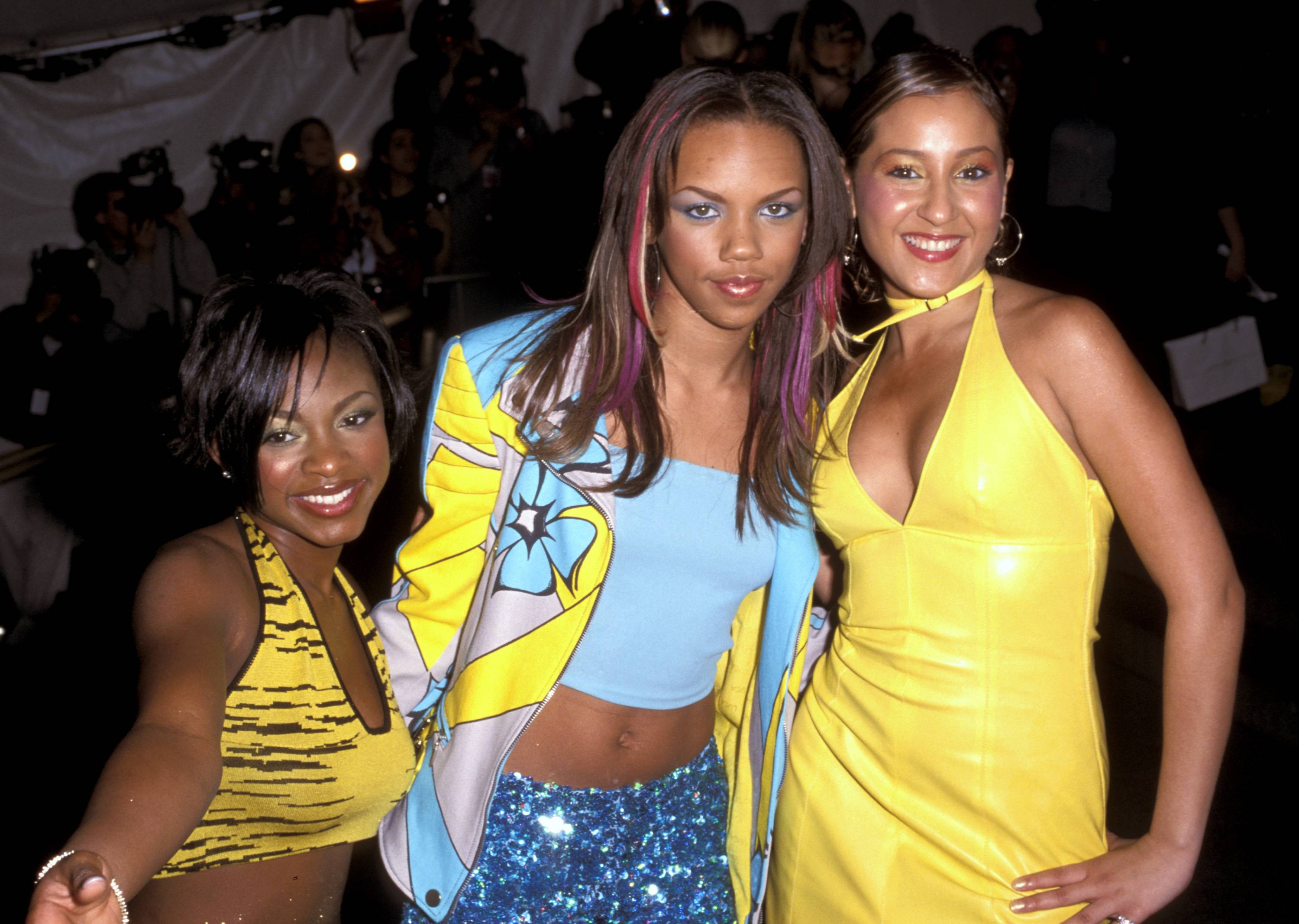 One-third of former R&B trio 3LW, Kiely Williams, took time during her quarantine to revisit some of the unpleasant moments with her girl group members. On Sunday (March 29), Kiely went on Instagram Live where she spoke on some of the behind-the-scenes drama that led to her falling out with Adrienne Bailon and Naturi Naughton. If you'll recall, 3LW rose to prominence in the early 2000s. But just as their star was rising with the hit song "No More (Baby I'ma Do Right)," rumors of discord and infighting within the group arose, including accusations of a KFC chicken fight that pushed Naturi to exit the group in 2002. Adrienne and Kiely would eventually go on to join the Cheetah Girls before both groups disbanded in the mid-2000s.
While Adrienne and Naturi made amends with each other in 2017, Kiely has remained at odds with both of the women. While on her livestream, viewers took the opportunity to dig around on the hostility between the women.

"I don't feel like I have anything to make amends for, especially as it relates to Adrienne," Kiely aired out during the live session"As far as Naturi goes, if there was ever a reason to apologize, all of that has kind of been overshadowed by the literal lies and really ugly stuff that she said about my mom and my sister. So, no. Not interested in that. I'm sorry."

When a fan asked if she would ever be open to going on The Real to hash things out with Adrienne face to face, Kiely said she doesn't think her former groupmate would be down for it.

 "I don't think Adrienne wants to have live TV with me,'" Kiely admitted. "Cause she's gon' have to say, 'Yes Kiely, I did pretend to be your best friend. Now, I am not.' You were either lying then or you're lying now. You either were my best friend and now you're just not claiming me or you were pretending [to be my best friend."

Kiely also addressed the infamous KFC chicken incident with Naturi. In 2019, Naturi said her piece on the fight and claimed Kiely threw a plate of food at her following her dispute with Kiely and Adrienne. While Kiely admits that her food did go flying in Naturi's direction, she denied purposely throwing the plate directly at her.

"If I had to choose between dropping my baby sister and a plate of food flying as I'm reaching for someone's neck, I'm going to keep my baby sister in my arms," Kiely reasoned.

Elsewhere in the video, Kiely shot down rumors that she "threatened to out" former Disney star Raven-Symoné. Kiely also dished on what led to her infamous "promithes" rap in "No More (Baby I'ma Do Right)." Listen to more of what she had to say on the matters below.