Stacey Abrams' New Run For Georgia Governor: Four Things To Watch
With a rematch between the voting rights advocate and incumbent governor, there's a few things to look for.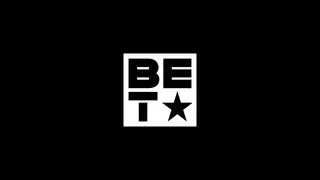 Voting rights advocate and former Georgia legislator Stacey Abrams on Wednesday (Dec. 1) announced that she's going for a rematch with Gov. Brian Kemp in 2022. In 2018, she came within 55,000 votes of winning the race, but after losing said hurdles for people who wished to vote blocked her from victory. Her grassroots organization FairFight Action, launched after her loss with the mission of supporting people's right to cast ballots. Since then, her work helped turn the state in favor of Joe Biden in the 2020 election and put Georgia on the map as a blue state (at least for now). It also played a major role in U.S. Senate wins for Rev. Raphael Warnock and Jon Ossoff, giving Democrats control. But this race will likely be one of the most closely watched in the 2022 political season. Here are four things to look for as the contest gets under way.
Stacey Abrams will use the same grassroots tactics that helped Joe Biden win Georgia

Political watchers have said that Stacey Abrams advocacy for voting rights and encouragement of people from all walks of life to take advantage of early voting turned the state blue in the 2020 elections. Voters will likely not forget that momentum and she will attempt to capitalize on it.

Gov. Brian Kemp will use new state laws designed to hinder Black voting

Georgia's state legislature passed SB 202, which has been widely criticized, most notably by Abrams herself, as designed to make voting more difficult for African Americans. He says it's not voter suppression and insists it's not disenfranchising anyone, but rather giving more opportunities to vote. Kemp and his supporters may continue to tout that narrative during the campaign.

Georgia will become a national political focal point, bigger than Virginia or California

If the 2020 election was any indication, Georgia has become a new hotspot for a tug-of-war between Democrats and Republicans. Once reliably red, demographics are changing in the Atlanta, Augusta, and Savannah areas meaning they have become battlegrounds for both parties. A sequel to the last gubernatorial race means they will have to launch new strategies that haven't been seen in the state before.