Skittles, Arizona Iced Tea Release Statements on Trayvon Martin
The makers of Skittles and Arizona Ice Tea express their condolences over the death of Trayvon Martin.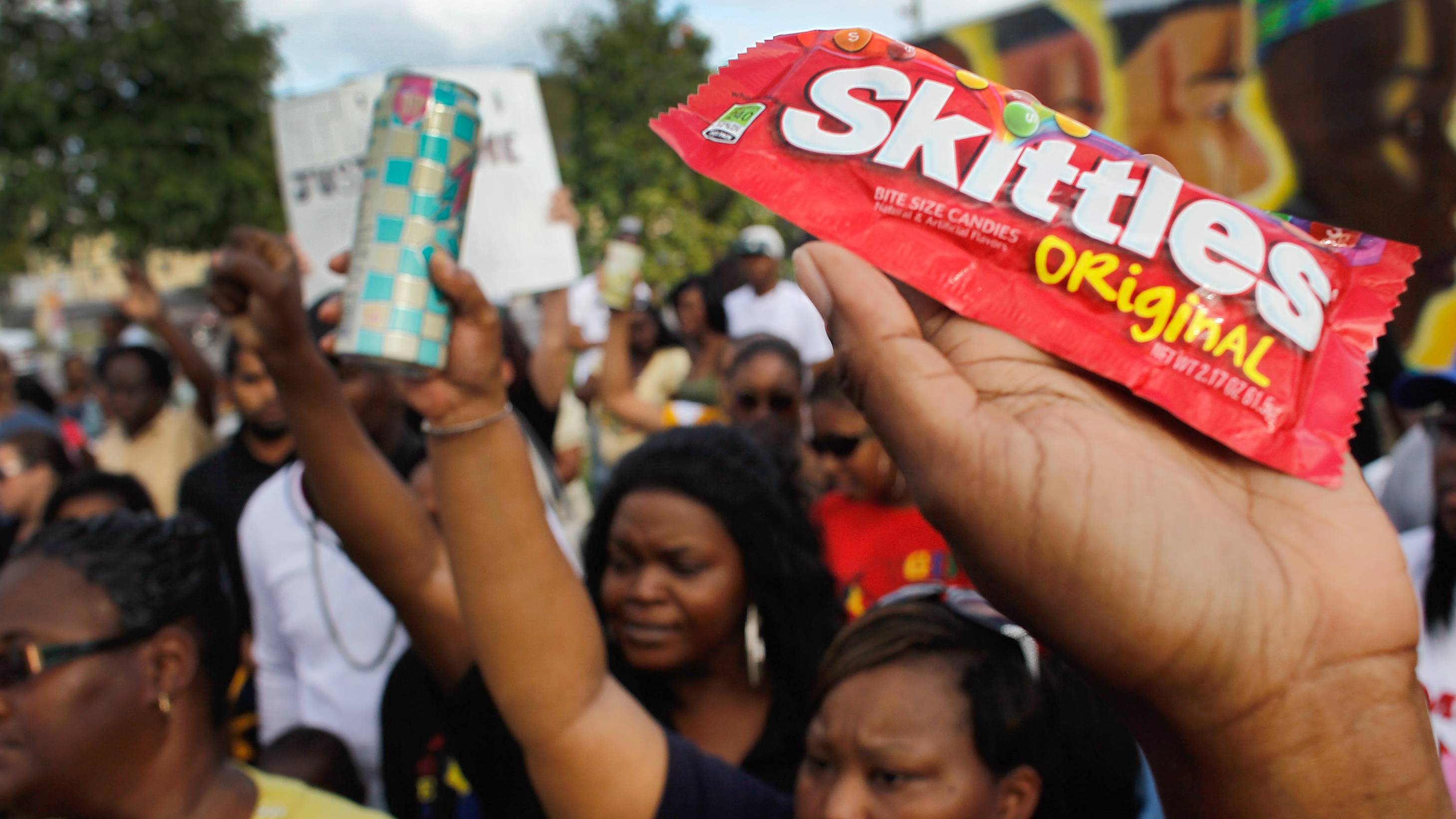 The makers of the items Trayvon Martin was carrying when he was killed last month have both issued statements expressing condolences over the teen's death.
Trayvon was carrying Skittles and Arizona Iced Tea when neighborhood watch volunteer George Zimmerman spotted him walking from a convenience store at night in a gated community, and shot and killed him.
The company that makes Skittles issued this statement:

"We are deeply saddened by the news of Trayvon Martin's death and express our sincere condolences to his family and friends," the statement reads. "We also respect their privacy and feel it inappropriate to get involved or comment further as we would never wish for our actions to be perceived as an attempt of commercial gain following this tragedy."

An online campaign mounted though Facebook and Twitter asks people to mail empty packages of Skittles to Bill Lee, police chief of the Sanford Police Department. Skittles, which is produced and marketed by the Wm. Wrigley Jr. Co., a division of Mars Inc., has no involvement in the protest. 

A spokeswoman for Arizona Iced Tea told HLN last week that the company expresses "our sincere sympathies to Trayvon's family and friends."
"At this time, we will make no further comment as we wish to respect the family's privacy and grieving time and feel it is inappropriate to become involved in a private family matter."
The police chief, who has been under siege for not arresting Zimmerman in the aftermath of the shooting death of an unarmed Black teenager, temporarily stepped down from his position Thursday. Sanford City commissioners also gave him a "no confidence" vote.

BET National News - Keep up to date with breaking news stories from around the nation, including headlines from the hip hop and entertainment world.
(Photo: Joe Raedle/Getty Images)