Black Celebrities React To Joe Biden And Kamala Harris Winning The 2020 Election
Here's what Ciara, Beyoncé, Kerry Washington, Lizzo, and others had to say as Biden and Harris prepare to lead the country forward.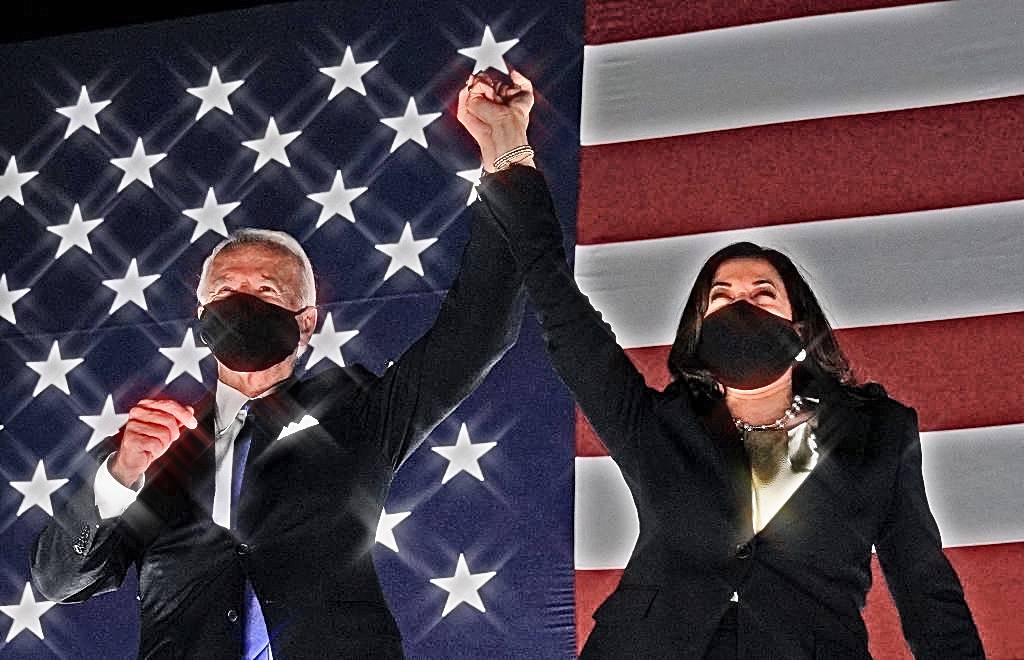 Black America had a collective sigh of relief today. Joe Biden has been elected as the 46th president of the United States of America and brings with him Kamala Harris as the next vice-president elect. It is a historic moment not only for the Black community, but specifically for Black women to witness Harris accomplish this pivotal goal.
The election was finally called on Saturday, Nov. 7, three days after Election Day once officials sorted through mail-in ballots in Pennsylvania. After doing so, it was determined that Biden had 270 Electoral College votes and with that the 77-year will begin the job of trying to pull the country together and heal from within. 
"America, I'm honored that you have chosen me to lead our great country," Biden wrote on Twitter. "The work ahead of us will be hard, but I promise you this: I will be a President for all Americans — whether you voted for me or not. I will keep the faith that you have placed in me."
Celebrities took to social media to react to the win, which is still being disputed by outgoing president Donald Trump, expressing their thoughts of hope and faith.  
Here's what Ciara, Beyoncé, Kerry Washington, Lizzo, and a few other celebs had to say as the country tries to move forward together.