Crowd Kills Girl Suspected to Be Suicide Bomber in Nigeria
Another teenage girl was arrested at Muda Lawal, the biggest market in Bauchi city.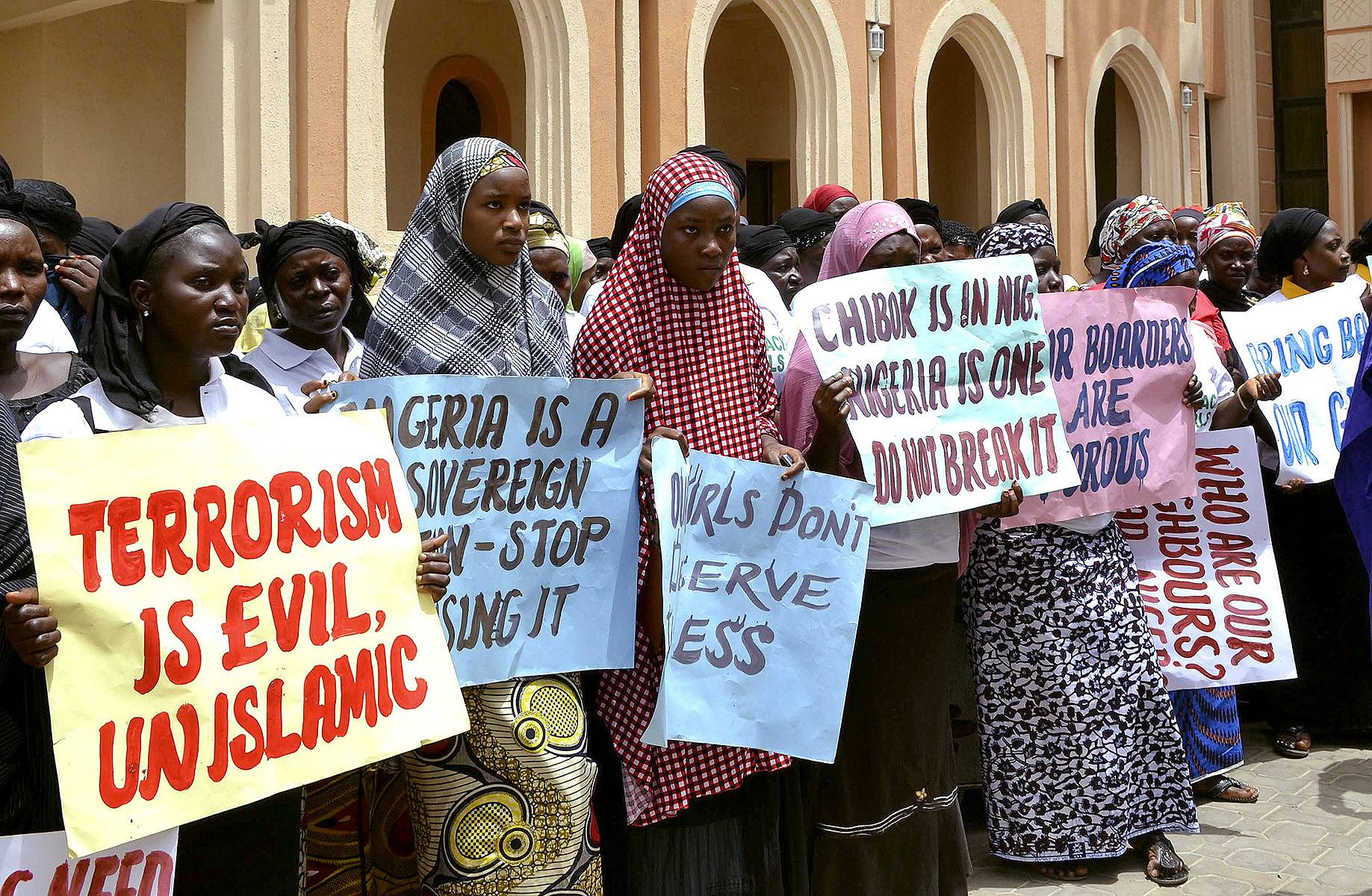 BAUCHI, Nigeria (AP) — A crowd beat to death a teenage girl accused of planning to be a suicide bomber and then set her body ablaze Sunday, according to police and witnesses at a northeastern Nigerian market.
A second suspect, also a teenage girl, was arrested at Muda Lawal, the biggest market in Bauchi city.
A spate of suicide bombings has been blamed on Nigeria's home-grown Boko Haram Islamic extremist group, which wants to enforce strict Islamic law across Nigeria. The group has threatened to disrupt Nigeria's March 28 presidential and legislative elections, saying democracy is a corrupt Western concept.
In Bauchi, the two girls aroused suspicion by refusing to be searched when they arrived at the gate to the vegetable market, said yam vendor Mohd Adamu. People overpowered one girl and discovered she had two bottles strapped to her body, he said. They clubbed her to death, put a tire doused in fuel over her head and set it on fire, he said.
It seems doubtful the girl was actually a bomber as she did not detonate any explosives when she was attacked, said Police Deputy Superintendent Mohammad Haruna. He described her as the victim of "mob action carried out by an irate crowd."
Recently some girls as young as 10 years old have been used to carry explosives that detonated in busy markets and bus stations, raising fears that Boko Haram may be using some of its hundreds of kidnap victims in bomb attacks. It's unclear whether such girls detonate explosives themselves or whether the bombs are controlled remotely.
President Goodluck Jonathan last week condemned the Boko Haram insurgents for choosing soft targets and said the series of bombings are a response to the Nigerian military's recent success in seizing back a score of towns that had been in the hands of the extremists for months.
A multinational military force including Nigeria's neighbors is being formed to stop Boko Haram's attacks outside Nigeria's borders.
Some 10,000 people died in Nigeria from Boko Haram's violence last year, compared to 2,000 in the first four years, according to the U.S. Council on Foreign Relations, and some 1.5 million people have been driven from their homes.
BET Global News - Your source for Black news from around the world, including international politics, health and human rights, the latest celebrity news and more. Click here to subscribe to our newsletter. 
(Photo: EPA/Stringer/Landov)