OPINION: 15 Black TV Shows That Were Canceled Too Soon
Did these Black TV shows deserve more time?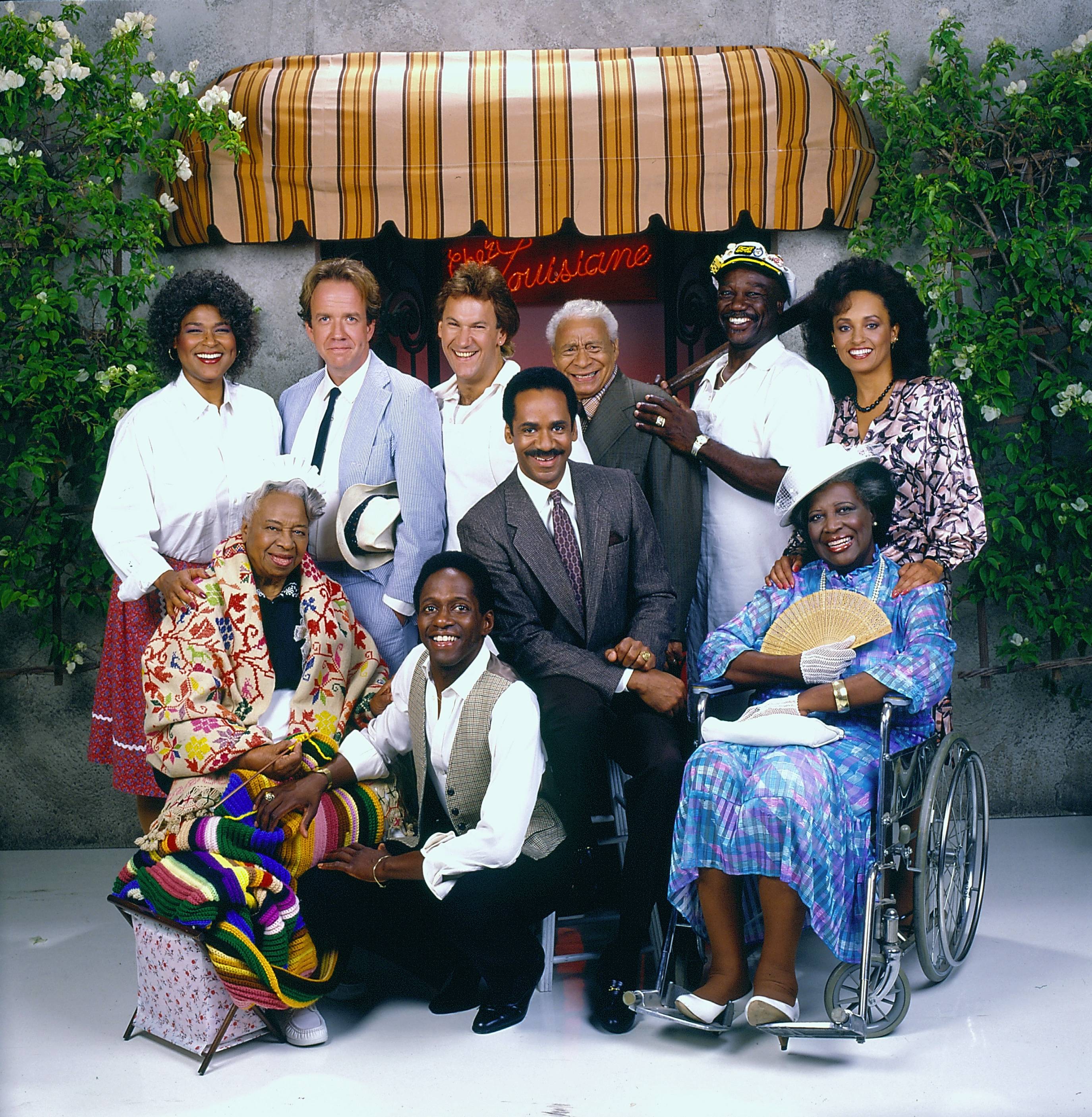 The world of television is a topsy-turvy space, to say the least. History has taught us how arduous  a process it is to get a Black show on the air, let alone to have the show last for any significant amount of time. Because of this, whether it be comedy, drama or reality-based, Black television shows don't often get the acclaim that they deserve. Some ambitious and well-cast Black shows, for a variety of reasons, were canceled before they had the chance to realize their full potential.
Here at BET, we compiled a list of 15 Black TV shows that we wish had been given at least one more season.
The Richard Pryor Show (September 1977 to October 1977, 4 Episodes, NBC)

By 1977, Richard Pryor was megastar. He released a slew of critically acclaimed comedy albums and several successful films. Because of his status, NBC approached Pryor for a special, and that was also well-received. Then, NBC offered Pryor his own primetime sketch show, and The Richard Pryor show was born.

Although the show would only produce four episodes, it became a cult classic for its racy skits. The show launched the careers of Robin Williams, Sandra Bernhard, John Witherspoon, Tim Reid and Marsha Warfield, who was discovered by Pryor and his creative partner, Paul Mooney.

Because of Pryor's unpredictability, he often butted heads with the executives at NBC over the creative direction of the show. The legacy of The Richard Pryor Show is seen the works of In Living Color, The Dave Chappelle Show, Key and Peele and A Black Lady Sketch Show.

Frank's Place (September 1987 to May 1988, 22 Episodes, CBS)

Frank's Place starred an array of Black acting talent such as Tim Reid, Daphne Maxwell Reid, Virgina Capers, Tony Burton and Francesca P. Roberts. Set in New Orleans, Frank's Place chronicles the life of Frank Parrish (Tim Reid), a professor at Brown University (an Ivy League university in Providence, Rhode Island) who inherits a restaurant, Chez Louisiane. Frank's Place addressed many issues like Southern lifestyles, racism and classism. Frank's Place holds the distinction for being one of the rare shows that was canceled after one season but received a Primetime Emmy nomination for Outstanding Comedy Series.

Roc (August 25, 1991 to May 10, 1994, FOX)

Roc followed the ups and downs of Baltimore garbage collector Charles "Roc" Emerson (Charles S. Dutton), who always brought home "perks" (i.e. items thrown away by residents on his route) as gifts to his wife, Eleanor (Ella Joyce), a registered nurse. Also residing with the couple was his often unemployed, gambling, trumpet playing younger brother, Joey (Rocky Carroll), and his father, Andrew (Carl Gordon), a retired Pullman porter. Roc broke ground in its second season by airing each episode as a live performance. Because of the chemistry and Broadway background of the principal cast, Roc completed the entire season live in front of a studio audience. Also, the show was one of the first to air a same-sex wedding ceremony on network television. With all of its critical acclaim and social commentary, Roc was tossed after its third season. 

South Central (April 5, 1994 to June 7, 1994, FOX)

Unfortunately, South Central was way ahead of its time. Created by Ralph Farquhar and Michael J. Weithorn, the show depicted the harsh realities of urban life for African-Americans during the '90s. 

Set in the 1990s South Central Los Angeles, the series centered on the lives of an African-American family, the Moseleys. The show delved into controversial topics such as gang violence, drugs, dating, sex, school and unemployment. Tina Lifford starred as a divorced woman raising three children, Andre Mosely (Larenz Tate), Tasha Mosely (Tasha Scott), foster child Deion Carter (Keith Mbulo) and all the challenges that life brings (Jennifer Lopez also had a recurring role). South Central only aired 10 episodes, but it helped lay the foundation for Black sitcoms to explore diverse topics that were ignored in mainstream television.

New York Undercover (September 8, 1994 to February 11, 1999, FOX)

Police dramas have always been a staple on television for decades. But New York Undercover was a game changer by starring a cast with all people of color. Created by Dick Wolf and executive produced by Uptown CEO Andre Harrell, the series starred Malik Yoba as Detective J.C. Williams and Michael DeLorenzo as Detective Eddie Torres, two undercover detectives working in the Fourth Precinct of New York City. Rounding out the cast was Patti D'Arbanville-Quinn as Lt. Virginia Cooper and Lauren Vélez, who joined the cast in the second season, as Nina Moreno. While action, and story lines kept the audience's attention, live music performances by R&B and hip-hop artists at Natlie's nightclub kept the show on the cutting edge of the culture. After four seasons, New York Undercover ended unceremoniously with the four principal actors leaving after the third season. 

The PJ's (January 10, 1999 to May 20, 2001, FOX/WB)

After Eddie Murphy scored a major comeback with the box-office smash The Nutty Professor with its special effects, the comedic genius developed a concept for an animated sitcom. Along with writer/producer Larry Wilmore, The PJ's (PJ's being an abbreviation for projects), a stop-motion animated show, was created. The series starred Eddie Murphy and it portrayed life in an urban public housing project modeled after the Cabrini–Green housing projects in Chicago. Murphy voiced Thurgood Orenthal Stubbs, the superintendent of the Hilton-Jacobs projects, which also featured Loretta Divine, Ja'Net Dubois, Shawn Michael Howard and Jenifer Lewis. For its animation alone, The PJ's was one of the most innovative sitcoms, but it was tedious to produce the show, which took two months for one episode. During its run, The PJ's won three Emmy awards. Because of the show's high budget and declining ratings, it was canceled in 2001. The final two episodes weren't aired until 2003.

Everybody Hates Chris (September 22, 2005 to May 8, 2009, UPN/CW)

Throughout the '90s and into the 2000s, Chris Rock was arguably the most popular and most celebrated comedian. The timing was perfect for him to develop his own sitcom, and he created Everybody Hates Chris with his creative partner, Ali LeRoi. Everybody Hates Chris, the title parodying the hit CBS sitcom Everybody Loves Raymond, follows young Chris (loosely based on Rock's own childhood) as he experiences the world in his Brooklyn neighborhood and the nearly all-white school he's bussed to. The series starred Tyler James Williams, Terry Crews, Tichina Arnold, Tequan Richmond, Imani Hakim and Vincent Martella and features Rock as the narrator. A coming-of-age sitcom, Everybody Hates Chris gave audiences a glimpse of the world from the perspective of a teenage Black kid growing up in Brooklyn. After four seasons, Rock decided to end the show. 

Arsenio (March 5 to April 23, 1997, ABC)

During a five-year run from January 3, 1989 until May 27, 1994, The Arsenio Hall Show was the coolest thing happening in late-night, an alternative to The Tonight Show with Johnny Carson that dominated the genre for decades.

After the show ended, Arsenio switched genres and debuted a situational comedy three years later in 1997 titled Arsenio. Set in Atlanta, Arsenio starred as Michael Atwood, the host of a sports cable show on ASTV in Atlanta. He and his high-powered attorney wife, Vivian "Vicki" Deveaux Atwood, played by Vivica A. Fox, were newlyweds. The short-lived sitcom also featured Alimi Ballard, who played his brother-in-law, a Harvard graduate and a freeloader. Kevin Smith and Shawnee Smith, Michael's co-host and Vivian's best friend, help round out the cast.

Arsenio only aired seven episodes before ABC decided to pull the plug.

Black Dynamite (July 15, 2012 to January 10, 2015, Cartoon Network)

What do you get when you combine Shaft and Black Belt Jones with animation? You get Black Dynamite, can you dig it? Black Dynamite was an adult animated television series based on the 2009 film of the same name. Set during the 1970s, Black Dynamite was both a parody of and a tribute to blaxploitation cinema. Michael Jai White, Byron Minns, Tommy Davidson and Kym Whitley reprise their film roles as Black Dynamite, Bullhorn, Cream Corn and Honeybee. Unfortunately, after just a two-season run, Black Dynamite was canceled.

The Carmichael Show (August 26, 2015 to August 9, 2017, NBC)

The Carmichael Show was the brainchild of comedian Jerod Carmichael, who wanted to have a comedic outlook on difficult topics. The Carmichaels boasted a stellar cast comprised of Amber Stevens West, Loretta Divine, David Alan Grier, Rel Howery and Tiffany Haddish.

The show was known for taking on controversial topics, which caused friction with NBC execs, such as racism, sexism, rape, Black Lives Matter, gun control and Bill Cosby's scandal. After mass shootings in Virginia and San Francisco, NBC pulled the original episode, "Shoot-Up-Able," where Carmichael's character survived a mass shooting. On June 30, 2017, NBC canceled the series after three seasons when Carmichael announced that he would be departing to pursue other projects.

The Get Down (August 12, 2016 to April 7, 2017, Netflix)

Today, Hip-hop is the most dominant cultural expression, but it didn't begin that way. The Get Down chronicled the early development of hip-hop as it was with birthed in the South Bronx against the backdrop of the popularity of disco music. Created by Baz Luhrmann and Stephen Adly Guirgis, the title, The Get Down, refers to the parts of funk/R&B records that were repeated using multiple turntables by the DJ's. Starring Justice Smith Ezekiel, Herizen Guardiola, Shameik Moore, Jaden Smith, Yahya Abdul-Mateen II, Skylan Brooks, Tremaine Brown Jr., Jimmy Smits, Giancarlo Esposito and Lillias White, The Get Down was an ambitious project, a hip-hop musical combined with crime fighting, sex and everything else under the sun. Unable to pace with the $120 million dollar production costs, the series was scratched after one season. 

The Breaks (February 20 to April 10, 2017, VH1)

These are the Breaks! The word "Breaks" is synonymous with hip-hop. From Kurtis Blow's classic track to the "breaks" that DJ's scratched for the MC's B-Boys and B-Girls and the short-lived series on VH1.

The Breaks series starred Afton Williamson, Wood Harris, Tristan Wilds, Antoine Harris, David Call, Evan Handler and Melonie Diaz and was a continuation of the 2016 television film The Breaks. Based on Dan Charnas' best-seller The Big Payback: The History of the Business of Hip-Hop, The Breaks sought to take viewers on a journey into how the genre grew into a global phenomenon. Despite having tremendous potential after an eight-episode run and averaging about a million viewers per episode, The Breaks was canceled after one season.

Rosewood (September 23, 2015 to April 28, 2017, FOX)

Rosewood starred Morris Chestnut as the debonair Dr. Beaumont Rosewood Jr., an expert private pathologist working in Miami who was recruited by the city's homicide department. Jaina Lee Ortiz co-starred as Detective Annalise Villa. The duo partnered "to uncover clues that no one else sees, and help the Miami PD solve its most challenging cases."Dr. Rosewood Jr. utilized his highly sophisticated autopsy lab to perform for-hire autopsies to uncover clues that the Miami PD couldn't see. When the show aired on Wednesdays before Empire, it enjoyed solid ratings. But after it moved to Thursdays and then on Fridays, the ratings nosedived, and Rosewood never recovered. The series was canceled after two seasons.

The Mayor (October 3 to December 12, 2017, ABC)

Politics is serious business, but it could be great fodder for a sitcom. Insert: The Mayor. The ABC sitcom starred Brandon Micheal Hall as Courtney Rose, an up-and-coming rapper who, by some miracle, become the mayor of his hometown after only running to shed some light on his music. Lea Michele and Yvette Nicole Brown also starred along with Bernard David Jones and Marcel Spears. While the show received positive reviews from critics, ABC forced The Mayor to resign after just one season, citing dwindling DVR viewership and "political fatigue" among audiences. The last four episodes of the show were made available on a weekly basis on Hulu and then on ABC.com starting January 25, 2018.

Underground (March 9, 2016 – May 10, 2017, WGN America)

Underground was an American period drama that detailed the family struggles and the inner workings of the Underground Railroad in Antebellum Georgia. Created by Misha Green and Joe Pokaski, and produced by John Legend's company Get Lifted Films, Underground's cast consisted of Aldis Hodge as Noah, Jurnee Smollett-Bell as Rosalee, Jessica De Gouw as Elizabeth Hawkes, Alano Miller as Cato, Christopher Meloni as August Pullman, and Amirah Vann as Ernestine.