Commentary: Down on the Plantation With Donald Sterling
Keith Boykin recounts racial moments in NBA history.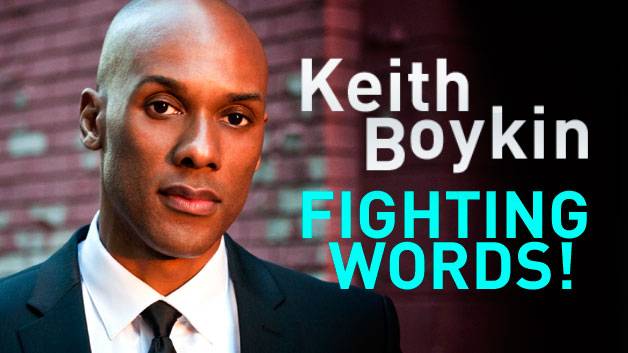 Years ago, when I worked for Bill Clinton's presidential campaign, I lived in a sprawling apartment complex called the Plantation House Apartments in Little Rock, Arkansas. As a Black guy who had moved to the South to work in politics, I didn't care for the name. But my presence in the space represented a contrast to the era of rich white plantation owners lording over the Black people they owned as property.
Fortunately, those days are long gone, but it's difficult to think those ancient racial narratives haven't left some imprint on modern race relations. It was just last Tuesday, for example, when the U.S. Supreme Court upheld a Michigan law banning affirmative action. It would be "demeaning to the democratic process," Justice Kennedy wrote for the majority, "to presume that the voters are not capable of deciding an issue of this sensitivity on decent and rational grounds." What country is he living in?
Shortly after the Supreme Court decision, conservative Nevada rancher and Fox News hero Cliven Bundy was forced to defend racist remarks he made suggesting Black people were better off during slavery. "They abort their young children, they put their young men in jail, because they never learned how to pick cotton," Bundy said. "I've often wondered," he added, "are they better off as slaves, picking cotton and having a family life and doing things, or are they better off under government subsidy?"
That was just Wednesday. By Friday, TMZ released an audio recording of Los Angeles Clippers owner Donald Sterling complaining to his biracial girlfriend, V. Stiviano, for publicly associating with Black people, including Magic Johnson, and posting their pictures on her Instagram account. "You can sleep with [Black people]. You can bring them in, you can do whatever you want," said Sterling. "The little I ask you is not to promote it on that ... and not to bring them to my games."
This from a California billionaire who owns a team in a league where 76 percent of the players are Black. But if a wealthy team owner in the Blackest pro sport in America isn't capable of rational thinking on racial issues, what makes us think ordinary white citizens are more "decent and rational"?
Remember when LeBron James announced his departure from Cleveland to Miami in July 2010? Cleveland Cavaliers owner Dan Gilbert, the founder of Quicken Loans, treated his former player like a runaway slave, posting a bitter public letter online accusing James of "cowardly betrayal" and a "shocking act of disloyalty."
And when NBA fan Trayvon Martin was shot and killed a few miles from the Orlando Amway Center in 2012, the Orlando Magic team did not follow the path of Miami Heat players, who expressed their sympathy for the loss. Any protest would have been a controversial move for a team whose owner, Richard DeVos, a cofounder of Amway and a former finance chairman of the Republican National Committee, gave financial support to the group that passed Florida's Stand Your Ground law.
Team owners have a great deal of power over their players and some apparently see their athletes as young bucks on a plantation. Others apparently believe their wealth gives them the freedom to say whatever they want, whenever they want, to whomever they want. Former Cincinnati Reds baseball team owner Marge Schott, for example, got into trouble years ago for using the N word to refer to Black players. And Schott once told reporters that ''Hitler was good in the beginning, but he went too far.''
Adding to the plantation analogy, new audio was released this weekend in which Clippers owner Sterling reportedly described himself as a provider for the athletes on his team. "I support them and give them food, and clothes, and cars, and houses," he said. "Who gives it to them? Does someone else give it to them?"
No, I don't expect everyone in pro sports to be a saint, but if we're going to penalize professional athletes for failing to uphold high standards of conduct, we certainly should expect no less from powerful team owners.
Fortunately, several sports team owners, including Magic Johnson and Michael Jordan, quickly condemned Sterling's racist remarks. Even President Obama called Sterling's comments "incredibly offensive" and "ignorant." And the team itself, run by a Black coach, demonstrated its dissatisfaction with its own owner by staging a protest at its playoff game against the Golden State Warriors on Sunday.
That's gratifying but I'm tired of this story line. Every few weeks there's a "shocking" new incident of racism in America, and every time it happens the media pounces on the person at the center of the controversy as if they're somehow alone in a one-person conspiracy of ignorance.
Let's stop pretending these are isolated incidents. Let's stop assuming it's just the poor, uneducated, white people in the South. Let's stop using the election of a Black president as evidence of the end of racism, especially since most whites didn't even vote for him in the first place. And most of all, let's stop pretending racism isn't part of our cultural DNA. We have a problem with race in America, from the California billionaire to the Nevada rancher, and with millions of people in between. It's not just their problem. It's our problem.
Keith Boykin is a New York Times best-selling author and former White House aide to President Clinton. He attended Harvard Law School with President Barack Obama and currently serves as a TV political commentator. He writes commentary for BET.com each week.
The opinions expressed here do not necessarily reflect those of BET Networks.
BET Sports News - Get the latest news and information about African-Americans in sports including weekly recaps, celebrity news and photos of your favorite Black athletes. Click here to subscribe to our newsletter.