Drake Tests Positive For COVID-19 And Postpones Young Money Reunion Show
The Toronto rapper revealed the news via his Instagram story.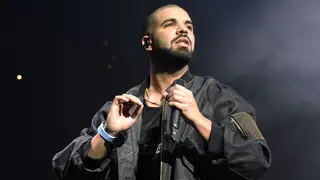 Drake is revealing some disappointing news to his fans.
On Monday (August 1), the Toronto rapper informed the social media world that he's "truly devastated" that he "tested positive for COVID," and that "the Young Money Reunion show is being rescheduled to the SOONEST date possible."
"I love you all and I am so sorry for letting you down on our weekend together and the moment I test negative I will give you everything I got on stage (except the Covid)," Drizzy continued via his Instagram Story.
While fans may be sad over Drake's postponement, the "Sticky" rapper assured them that the show will go on ASAP. "I will keep the city posted and share the new date whenever we have it locked in," Drake wrote via his IG Story.
Drake was scheduled to perform alongside Lil Wayne and Nicki Minaj for the final night of October World Weekend for a highly-anticipated Young Money reunion.
So far, the first two nights of October World Weekend have been lighting up Toronto with performances by Chris Brown and Lil Baby, and a surprise performance from Nelly Furtado that even included Drizzy appearing onstage to perform her smash hit "I'm Like a Bird."