Black Athletes More Susceptible to Cardiac Deaths
The sudden cardiac death rate is even higher for male basketball athletes.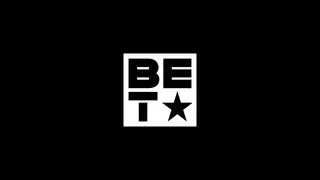 African-American athletes are more likely to die from a sudden cardiac illness than athletes of other races, according to a new study published in Circulation: Journal of the American Heart Association.
Sudden cardiac death happens when the heart stops abruptly and unexpectedly. It usually occurs very quickly.
Black athletes overall had a sudden cardiac death rate of one in 17,696; in comparison, the rate for white athletes was one in 58,653, according to the study.
And the rate is a lot higher for the majority of Black Division 1 male basketball athletes, where it is about one in 3,000.
Heart disease remains the No. 1 killer for all races and a lot of times lifestyle choices (i.e. lack of exercise) are one of the main culprits. So why is it that these cardiac deaths are still more prevalent among Black athletes than white athletes when both groups are active?
Unfortunately, African-Americans are more likely to have a specific abnormality of the heart muscle—hypertrophic cardiomyopathy—that makes them more susceptible to heart illness, Dr. Henry Okafor, a cardiologist and assistant professor at Tennessee's Meharry Medical College, said in an interview with BET.com.
"[Hypertrophic cardiomyopathy] is a genetic abnormality that leads to an abnormal heart muscle, resulting in abnormal firings of the electrical pulses in the heart that can lead the person to drop dead," Okafor said.
The best way to fight against sudden cardiac death is for everyone to be more aware of their risk level through preparticipation screening, he continued. Currently, the recommendation is for every athlete to get a complete physical exam—which includes family history of sudden cardiac death—to identify who is high risk.
But since that has not always been enough in the past, there is an ongoing debate about adding an electrocardiogram (EKG) to the pre-participation screening exam. This procedure examines and records the electrical activity of the heart, and is currently mandated in Europe for athlete screening exams. Concerns about the exam costs have probably kept it from being mandated in America.
(Photo: Franco Origlia/Getty Images)