Nail Inspo!: 6 Black Nail Techs Celebrate Breast Cancer Awareness Month With Pink Manis
From sexy stiletto nails to playful gel nails, we are impressed by the creativity!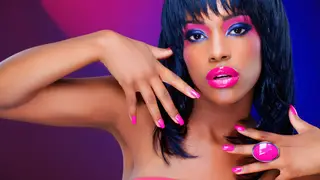 There are countless ways to bring awareness to Breast Cancer Awareness Month—even through beauty. Over the years, nail enthusiasts have made pink manicures a very popular way to bring attention to the cause, and we're not mad at it! 
In honor of the month that encourages us all to support an organization that funds breast cancer research, we are highlighting Black nail techs who use their talent to bring awareness to the movement. 
Ray Baby (@nailsbyraybaby)

Franchesca (@fabulous.franchesca)

Shantell McGriff (@badazzle_razzle)

The Nail Goddess (@the_nail_goddess16)

Black Nail Junkie (@black.nailjunkie)

Severia (@ms.veeznails)