Mariah Carey Strips Down On A Yacht To Show Off Stunning 30 Lb. Weight Loss
Find out why she's not sweating hitting the gym.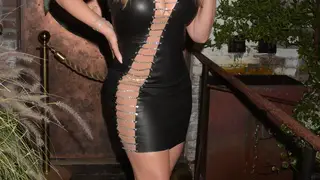 Mariah Carey has been living her best life while vacaying with her 35-year-old dancer bae, Bryan Tanaka, and she's got the luxury yacht photos to prove it! 
Posting a few photos on the 'gram, we cannot help but notice how stunning the 48-year-old singer looks while showing off her 30-pound weight loss, which she began last year.
See for yourself how the "Honey" singer is making fans' timelines a whole lot sweeter by posing in a form-fitted wet suit that shows all her voluptuous curves. 
Oh, Mimi! What have you been doing to get so snatched? 
According to ET, the mother-of-two went under gastric sleeve surgery in November of last year, and, a source has confirmed, she has been staying fabulously fit by simply eating healthy. Salmon with capers and plain chicken broth, to be exact. 
While the diva still is reportedly not hitting the gym, she is not stopping herself from enjoying a glass of red wine once in a while.
Looks like Mariah is all set to return for her residency at the Caesars Palace Colosseum in Las Vegas, titled "The Butterfly Returns," which will run from August 31 to September 10.
Proof: She's ready, darlin'!