Zatima's Love Triangle Unravels: Zac's Reality Check, Fatima's Family Dinner, and Paul's Mystery
In this week's episode of 'Tyler Perry's Zatima,' dreams shatter as Zac awakens alone, Fatima faces Paul's ultimatum, and secrets emerge.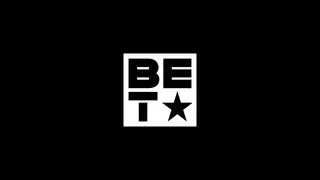 Remember how last week's episode of Zatima ended with Zac and Fatima getting it on? You knew that was a dream, right? Zac was dreaming and is sad when he wakes up without Fatima. He thought she'd take him up on his offer to come through at night's end, but nope. 
Fatima did a sleepover with Paul at Angela's house, but they kept it innocent. Paul told her she was tossing and turning all night and even called out Zac's name. He also tells her that their relationship is starting to feel one-sided like he's been understanding of what she's going through, but that she's using him for affection. The more he gets to know her, the more he wants to be with her, but he also knows that he can't be with her because she's preoccupied with Zac. He concludes that the best thing he can do right now is give her some space. Fatima later admits to Angela that Zac said all the right things to her when he crashed her date at the open mic last week but still needs to learn a lesson. Fatima also admits that Paul ain't no Zac. He just doesn't do it for her like Zac does.
Meanwhile, Nate and Tony stop by to check on Zac, and they're annoying, as usual. But Nate explains that he found out that Belinda created the fake dating profile with Fatima's pictures. Zac is upset because they had him second-guessing that the profile was a catfish in the first place and planted seeds that had him mad at Fatima. So, he reads them their rights about how their toxic behavior is wreaking havoc in their lives, and he tells them that they need therapy. His friends are against it, but Zac explains that he has learned a lot thus far. Good for him.
Belinda better home so that Fatima doesn't run her a fade. Speaking of Fatima's hands, she got served at work. Deja, the crazy neighbor she had to beat down, finally caught up to her, so we'll see where that goes. Next, Fatima's mom stops by her job to take her to lunch. While eating, her mom informs her that she and Fatima's dad would like her and Zac to come to their house for dinner to hash things out. They feel like they had a hand in Zac's meltdown. Both Zac and Fatima have agreed, respectively.
The episode winds down with Zac discovering that Paul might be married or boo'd up. Because we all watch a woman walk up to him, grab his hand, and call him honey. Stay tuned.