Ol' Dirty Bastard's Estate Has Not Paid Out Any Money To His Children
He did not leave behind a will.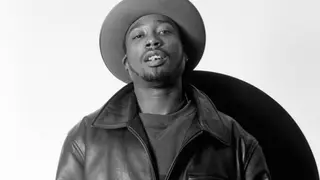 It's been nearly 18 years since the untimely death of Wu-Tang Clan member Russell Jones, commonly known as Ol' Dirty Bastard. Yet some of his children claim they have not received any money from his estate.
According to the New York Post, Ashana Jones, one of his daughters, is seeking money on behalf of herself and her siblings. The value of the estate is unknown, based on various reports.
The number of children is a hotly contested issue, with Variety reporting as many as 13. But some of his children are speaking out and they want their fair share of his estate.
"I have not seen anything as of yet and neither have my half-siblings," she told NYP. "I don't know what is owed. But I want what is owed. That sum can be sizable and right now I have received zero."
Jones was only seven when her father died in 2004.
ODB, born Russell Tyrone Jones, was 35 at the time of his accidental drug overdose. "He was young," his former manager Jarred Weisfield told The Post. "You can't tell somebody who's 35 to get a will."
Ashana's mother, Krishana Rucker, received a $500,000 settlement for outstanding child support that goes back to the time of ODB's death.
Now that her "case is closed," Rucker will give her a lawyer a retainer and "commission him to get my daughter her inheritance from Russell's estate."
New York State decided how the rapper's money would be split up, since he didn't leave behind a will. The money was to be divided between his widow and administrator of the estate, Icelene Jones, and his children.
Rucker alleged that Icelene attempted to stop the kids who she claims weren't hers from receiving any inheritance by maintaining the narrative that they weren't ODB's children.
"She went so far as to file a frivolous lawsuit in the state of California against my daughter and I claiming that we lied about Russell being her father," Rucker said of Jones. "She untimely withdrew the suit. But is that the lowest thing you can do?"