Donald Trump Wants To Cut Federal Funding For HBCUs
He believes it's "unconstitutional."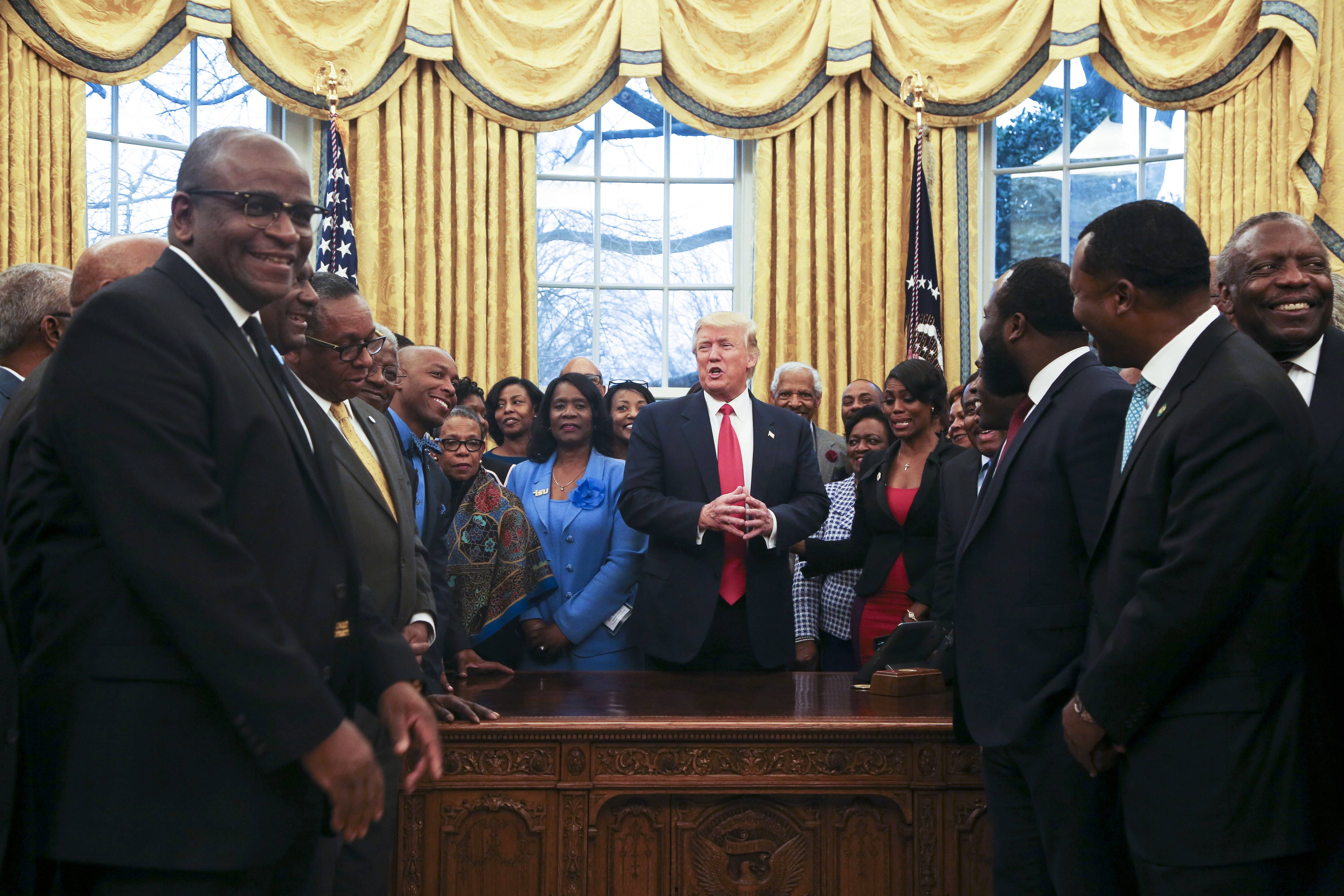 In today's being evil for no reason news, Donald Trump hinted that he may not implement a 25-year-old federal program that provides assistance to historically black colleges.
On Friday (May 5), in a signing statement surrounding the $1.1 trillion government spending bill, the president singled out the Historically Black College and University Capital Financing Program as something that allocates "benefits on the basis of race, ethnicity, and gender."
More specifically, the program helps HBCUs finance construction projects on their campuses. Trump said his administration will treat the programs "in a manner consistent with the requirement to afford equal protection of the law under the Due Process Clause of the Constitution's Fifth Amendment."'
The statement also outlines a range of provisions in the spending bill claiming that Trump's authority would be "unconstitutionally" limited as commander in chief. A White House spokesperson claims that Trump is following in the footsteps of his predecessors.
"President Trump has identified certain provisions in the appropriations bill that could, in some circumstances, conflict with his constitutional authority and duties. The brief, routine signing statement simply indicates that the president will interpret those provisions consistent with the Constitution.
"The important thing to realize is the president was able to secure big wins for his priorities in this spending bill, including more than $25 billion in additional funding for the military, $1.52 billion for border security, a permanent extension of health coverage for retired miners and a three-year extension of the D.C. school choice program."
Previously, Barack Obama and George W. Bush had issued statements when signing legislation to indicate they may ignore or disregard parts of laws passed by Congress, but this feels like a dig specifically aimed at historically black colleges and universities. It also runs contrary to his initial supposed intentions of supporting HBCUs when he met with leaders from those universities back in February.
Looks like it was more of a photo-op than anything meaningful.