Erykah Badu: How She Keeps Going "On & On"
Clean eating and positive thinking keeps Erykah Badu healthy.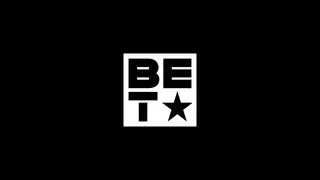 "I go on and on / My cypher keeps moving like a rolling stone…"  Those are the lyrics from singer/songwriter Erykah Badu's "On & On" off of her 1997 debut album, Baduizm. Badu herself is a testament to going "on and on" since she's been in the limelight singing and producing music for nearly 20 years.  Still being able to headline tours and sell out shows, she attributes her longevity to her clean lifestyle: thinking, living and eating clean, which includes being a vegan.
"I guess it's the daily routine," admits Badu. "I don't have any particular thing I do ritualistically. I do the same thing every day. I get up. Drink a lot of water. Have a wheatgrass shot. Drink some green juice. Eat as healthy as I can. I'm not trying to win an award for being the best vegetarian, just want to be healthy. Take a salt bath. Do things that my parents were never able to do. I'm blessed to do anything I want so I decide to take the best care of my body and my family in the same way. Holistically. Vitally."
Badu's clean lifestyle offers three ways we can all live better:
IDENTIFY: Find out what negative beliefs, memories, or emotions you may be carrying around with you. What sparked their creation? Then find out how and why you could be still holding onto them.
CLEANSE: Drink plenty of water to help flush impurities out of the body. Incorporate prayer into your daily routine; it cleanses the spirit. Use your clean mind and body to set a new course: a course on the path toward healing.
FAST: Fasting the body allows you to assess your mind and get into a conscious state. It can create an opportunity for you to listen to your spirit, evaluate your personal needs and execute accordingly.
Read more about clean eating helps Erkyah Badu stay healthy at BlackDoctor.Org.
BET Health News - We go beyond the music and entertainment world to bring you important medical information and health-related tips of special relevance to Blacks in the U.S. and around the world. Click here to subscribe to our newsletter. 
(Photo: Elgin Edmonds-PNA / Splash News)