Soul Kittens Cabaret Premieres on BET
"Soul Kittens Cabaret" premieres on BET on Sunday, July 24 at 2:30P/1:30C.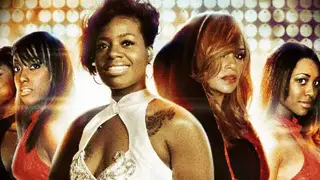 Soul Kittens Cabaret is musical about seven women who discover themselves while trying to save a Detroit club.

Starring vocal powerhouses Fantasia Barrino and Faith Evans, who play the good conscience and bad conscience, respectively, and guide the ladies who are struggling with falsified information, temptation and personal demons, all while trying to entertain customers of Detroit's hottest club with their sexy performances.

Directed by Nicci Gilbert, who you may remember as the lead singer of the 1990's R&B group Brownstone that had hit songs "If You Love Me" and "Grapevine." The stage play also features another 1990's R&B star Monifah.

With those four voices alone you know they'll be great singing but it's an intriguing story as well. Catch the premiere of Soul Kittens Cabaret on BET Sunday, July 24 at 2:30P/1:30C.