Kanye West Reminds Us What He Does Isn't 'Easy'
"Y'all acting like this s**t is regular," Ye says.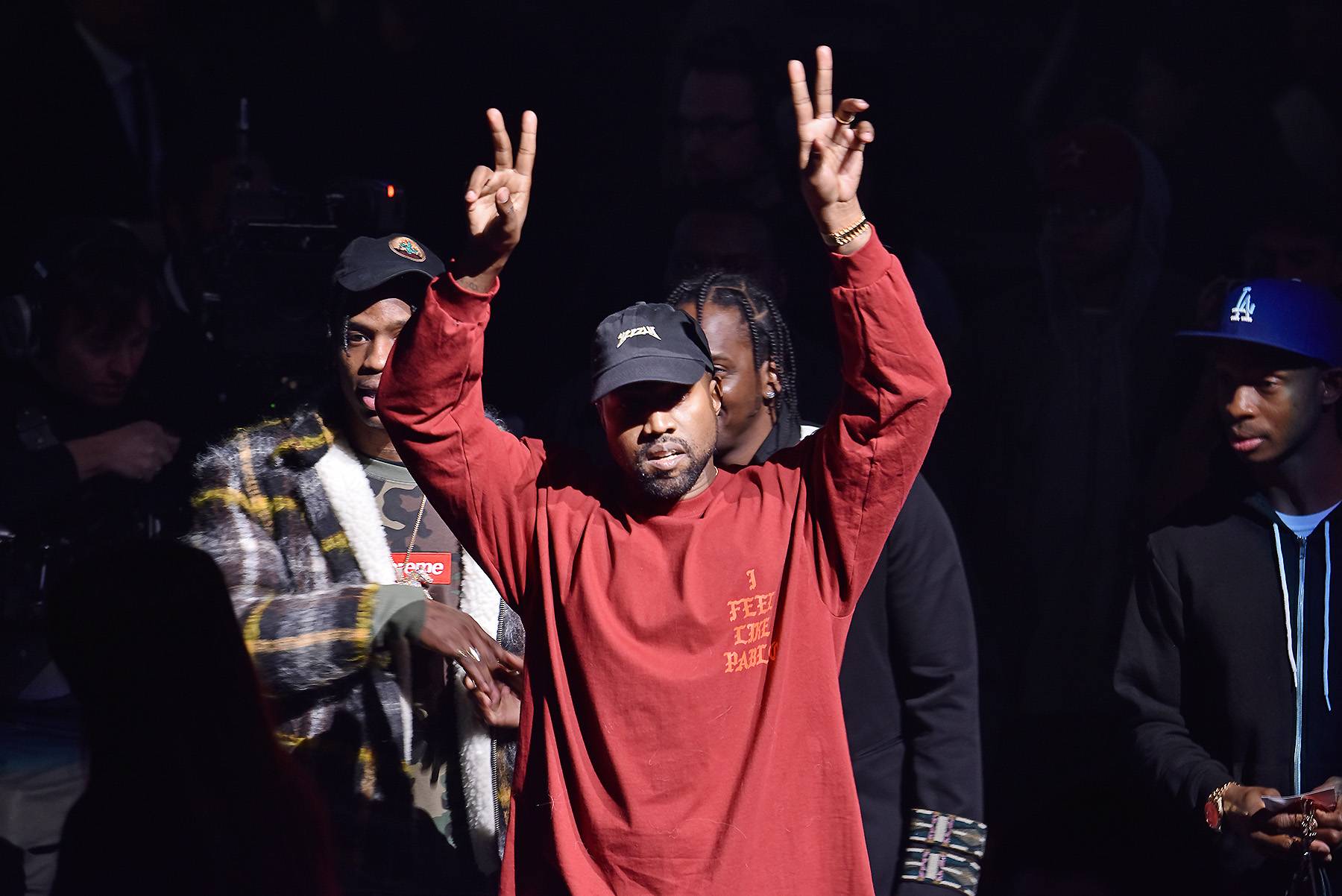 The vibe on the Internet today is that of the wild wild West, as the dust settles following the conclusion of Kanye's presentation at Madison Square Garden, with all subjects fair game and meme-worthy already. We've had our Twitter fingers stretched and ready all day, and he did not come up short, giving us amazing material.
During an event that lasted just over two hours, with focal points ranging from previewing his self-declared best work musically, The Life of Pablo, to launching his Yeezy Season 3 collection to shouting out the amount of talent that stood in the room, fashion and music alike, there's a lot to digest. No matter what everyone is saying, though, Kanye staaaays winning.
During his presentation combining fashion, visuals and music, Ye took some moments out to bless the mic, appearing to be genuinely humble and appreciative, but also mixing in a strong-but-subtle dash of Kanye being Kanye.

In a small rant, the rapper-designer reminded us that what he does isn't easy, before showing a preview of his new video game, titled Only One: The Game. This is the first we are hearing of the game, whichis dedicated to his late mother, Donda, and holds the concept of her going through the Gates of Heaven.
"Y'all act like s**t is regular," Kanye said, following sharing a projection of the game for the first time. "You don't understand, I meet with everybody in San Fran and they diss the f**k out of me. I want to make a game and they say, 'f**k you.' That s**t was hard to do, man."
And then Ye played the game's trailer for a second time, just because he can.
It ain't easy being Yeezy. 
BET.com is your No. 1 source for Black celebrity news, photos, exclusive videos and all the latest in the world of hip hop and R&B music.
(Photo: Andrew H. Walker/WWD/REX/Shutterstock)