Three in 10 Americans Have Diabetes and Don't Know It
Eight million people are undiagnosed for "the sugar."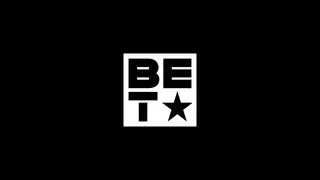 It's common knowledge that one-third of people living with HIV/AIDS are unaware of their status, but now diabetes is following in similar footsteps.
A new study found that nearly three in 10 Americans are living with Type 2 diabetes and don't even know it. To make it even worse, when researchers from Emory University really honed in on the data, they found that a whopping two-thirds of these people had seen a doctor more than two times that year and still were not screened for diabetes.
— Only about 1 in 5 diagnosed diabetics refrained from smoking and had achieved the targets for hemoglobin A1C, blood pressure, and LDL "bad" cholesterol. This speaks to the need for diabetics to take their illness more seriously.
— 75 percent of the people diagnosed with diabetes also had high blood pressure, which can increase risk for certain complications.
Diabetes, which is a chronic disease that affects our blood sugar and ability to regulate our insulin, is not a game: It is the seventh leading cause of death and can lead to amputations, dialysis and blindness. Not to mention not having diabetes under control can be extremely detrimental to your death.
"The reality is, I would be more concerned about diabetes than Ebola," lead author Dr. Carlos del Rio, chair of the Emory University Department of Global Health told Yahoo News.
So why are doctors letting folks slip through the cracks?
It's simple. For many people there aren't that many signs when it comes to diabetes — it's usually asymptomatic, only showing signs when the disease has really progressed. But really, doctors should know better and routinely test for it, especially when it comes certain risk factors such as a family history, obesity and an unhealthy diet.  
Not to mention, too many folks are uninsured, use the ER for primary health care and may not have a primary health provider who emphasizes on preventive care.
This issue is especially important for African-Americans given that we are disproportionately diagnosed with diabetes. 
An estimated 4.7 million of us suffer from it. Fifteen percent of all African-Americans who are 20 and older have diabetes; 25 percent of African-Americans between the ages of 65 and 74 have diabetes; and 25 percent of African-American women over 55 have diabetes. 
Think you may be at risk for diabetes? Talk to your provider about your risk factors, what you can do to prevent developing diabetes and most important, ask to be screened. You do not want to be one of the eight million who are unaware of their diabetes status. 
BET Health News - We go beyond the music and entertainment world to bring you important medical information and health-related tips of special relevance to Blacks in the U.S. and around the world. Click here to subscribe to our newsletter.  
(Photo:13/Tom Le Goff/Ocean/Corbis)