Look: Sixers' Joel Embiid Slammed Porn Star Mia Khalifa With a Vicious Clapback for Mocking His Photo With Meek Mill
Peep how the center made her regret her "room full of L's" comment.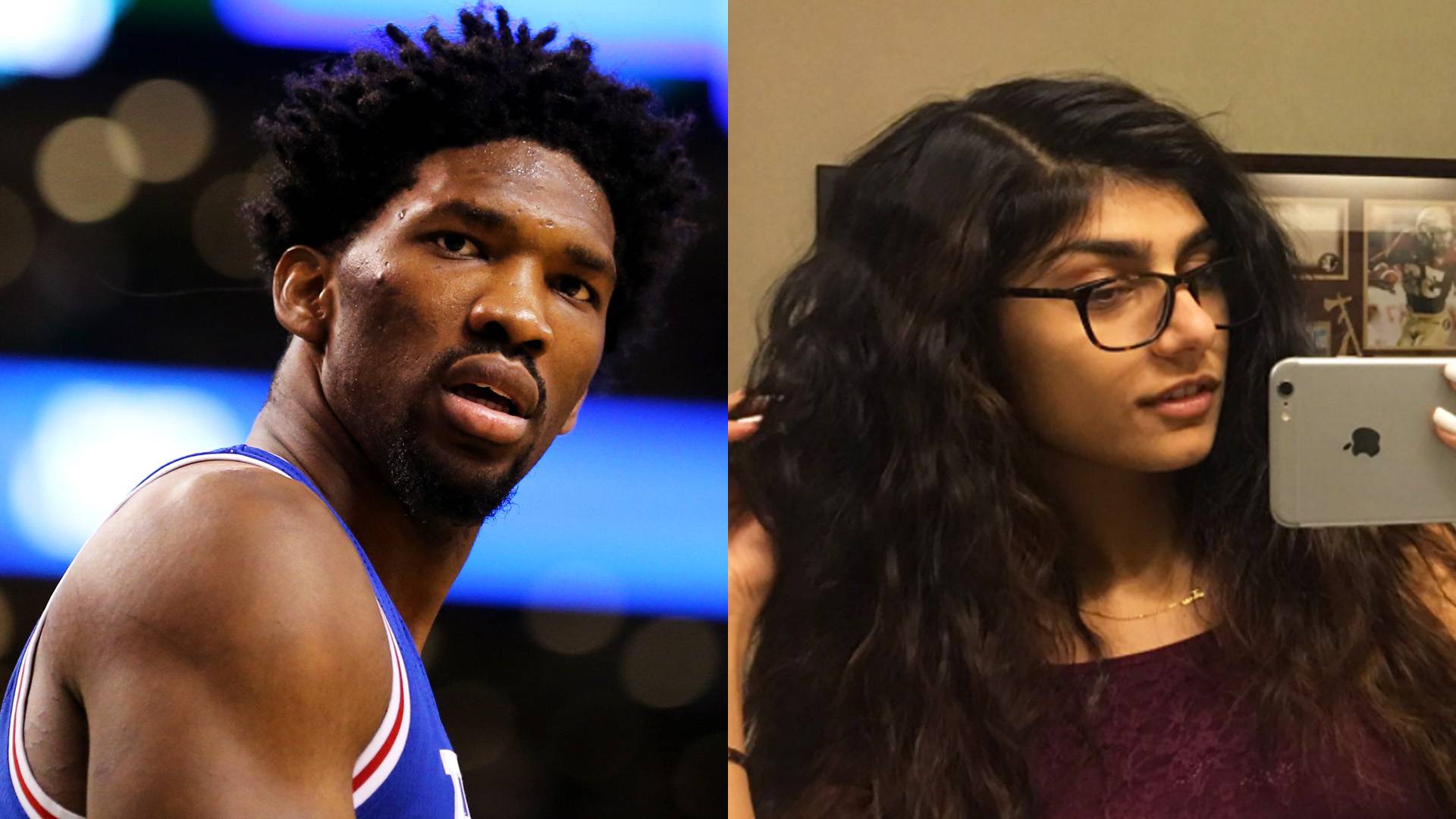 Joel Embiid isn't the one to try on Instagram.
When adult film star Mia Khalifa tried to come at the Philadelphia 76ers center with some IG slander, Embiid slammed her like she's never been body-slammed before.
Upon seeing a recent shot of Embiid, his Sixers' teammates Nerlens Noel and Ben Simmons and Meek Mill on the 22-year-old center's IG account, Khalifa decided to comment, "Room full of L's."
Without flinching, Embiid shot back, "Says the women with miles of D," referencing Khalifa's high body count by way of her porn star career.
We're dead! Peep how the epic clapback came about below.
Welp, that was some ether.
And by the end of the exchange, it was Mia who was admittedly holding that L, as she learned her lesson the hard way.
This isn't the first time that Embiid has used his social media accounts to make his point with a female star, as he has repeatedly used Twitter to profess his love for Rihanna.
In fact, he has been on a campaign to be chosen for the 2017 All-Star Game, as he believes it will bring him one step closer to going out on a date with RiRi.
He even alluded to it via this tweet late last month.
And for what it's worth, Embiid has been getting help from the likes of Meek and Allen Iverson to be named an All-Star.
Embiid has the numbers to get to New Orleans next month, too, averaging 19.4 points, 7.3 rebounds and 2.4 blocks per game this season.
BET Sports News — Get the latest news and information about African-Americans in sports, including weekly recaps, celebrity news and photos of your favorite Black athletes.