CDC Launches New HIV Treatment Campaign
The initiative focuses on the importance of taking AIDS medications.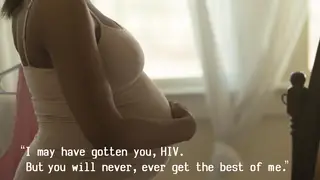 One major force in fighting HIV/AIDS in America is by getting tested. Another important part is for people living with HIV/AIDS to be linked to care and staying in that care. Translation: Patients must get on medication and continue taking those medications.
To further push this notion, the Centers for Disease Control and Prevention (CDC) has launched a new campaign stressing the importance of HIV-positive people to take their medications consistently.
HIV Treatment Works, the first CDC AIDS treatment campaign, highlights the diversity of those living with the disease. The campaign, which will be a combination of print, TV and radio ads, will be seen in numerous cities around the U.S. There will also be community events in cities such Miami, Atlanta and Washington, D.C., and a social media strategy to further the campaign.
"Today, not only can HIV treatment save lives, it can help stop a national epidemic in its tracks," said Jonathan Mermin, M.D., M.P.H., director of CDC's National Center for HIV/AIDS, Viral Hepatitis, STD and TB Prevention. "Our goal is to help everyone with HIV know the tremendous health benefits treatment offers to them and the protection it provides to their partners."
While we know that HIV/AIDS used to be known as a death sentence, it's not that way anymore. Since anti-retrovirals were FDA-approved in the mid 1990s, this disease has become more manageable and people living with HIV/AIDS are living longer and healthier lives. Yet, even knowing this, only 25 percent of people living with HIV/AIDS have their virus under control.
This affects the quality of life of people living with HIV, but it also has an impact on HIV-negative folks, too. Staying on treatment also helps reduce new infections. By being on medication, it suppresses the virus in someone's body, making it harder to transmit the disease to others.
While Blacks only account for 13 percent of the U.S. population, we account for nearly half of all new infections each year. And while this campaign is one step in the right direction in addressing this health disparity, it's even more important to make sure that those who test positive have access to health insurance whether through the Health Insurance Marketplace or Medicare. This way we can make sure that they can stay linked to care and can afford these lifesaving medications.
BET Health News - We go beyond the music and entertainment world to bring you important medical information and health-related tips of special relevance to Blacks in the U.S. and around the world. Click here to subscribe to our newsletter.