Demetrius Hewlin Is Remembered
Demetrius Hewlin, 16, was one of three students shot and killed at Chardon High School.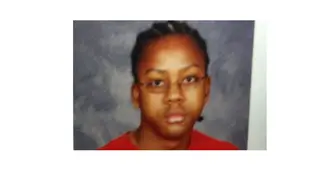 Demetrius Hewlin dreamed of being on his high school football team. The 16-year-old loved to hit the gym and his neighbors described him as a "workout" buff. Unfortunately, his dreams were cut short when he became the third student to die after 17-year-old T.J. Lane opened fire at Chardon High School on Monday.
"He was raised a good and happy kid. He was a very good boy," Hewlin's aunt told a local paper. Hewlin was pronounced dead on Tuesday after being shot in the stomach.
Several students described Hewlin as a nice person who often sat in the cafeteria with a few of the other students who were also shot on Monday.
Of those students, Daniel Parmertor, 16, died the day of the shooting. Russell King Jr., 17, was declared brain-dead early Tuesday. Joy Rickers, 18, was released from Hill Crest Hospital on Tuesday and Nick Walczak, 17, remains in serious condition.
Hundreds of people gathered at a church in Chardon, Ohio, Tuesday night to mourn and pray for the victims and their families.
Lane, 17, admitted taking a pistol and a knife to the school and firing 10 shots at a group of students in the cafeteria, prosecutor David Joyce told the Associated Press.
He appeared briefly in juvenile court Tuesday. Prosecutors announced that they plan to charge Lane as an adult. He now stands accused of murdering the three students that he "chose randomly."
BET National News - Keep up to date with breaking news stories from around the nation, including headlines from the hip hop and entertainment world.
(Photo: Courtesy FOX News)