BET Awards 2023: 4 Trina Records That Will Have You In Your Feels
Da Baddest Chick always had the baddest records.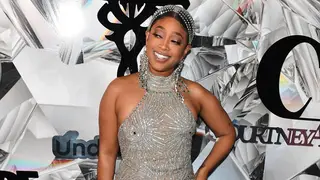 Trina has been nominated ten times at the BET Awards throughout her career, nine of which were for "Best Female Hip-Hop Artist," and as we anticipate seeing Da Baddest Chick, who is scheduled to perform at this year's award show, let's go down memory lane with four records from the rapper that will have you in your feelings.
"Single Again"

If you back on the market, this record is for you. 

"I Got A Thang For You" – With Keyshia Cole

Send this to your crushes and get that summer roster in order.

"Always" – With Monica

If this is a forever thang with bae, this song goes out to you.

"Here We Go Again" – With Kelly Rowland

He back to the same old antics? Pour some wine and let this record spin.

The BET Awards 2023 premieres Sunday, June 25 at 8 pm ET/PT on BET and BET Her.