Kanye West Reportedly Purchased A $57.3M Malibu Mansion With A Penthouse Suite And An Ocean View!
Here's what we know about the billionaire's new abode!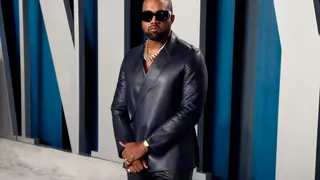 Kanye West is building his real estate portfolio with an impressive new purchase. According to The Dirt, the music mogul has recently bought a 3,665-square-foot mansion in Malibu. 
Designed by Japanese architect, Tadao Ando, the sprawling property features minimalistic designs, 4 bedrooms, 5 bathrooms, a garage, and a stunning ocean view. This home is one of a handful of homes designed by Ando. 
Donned "part house, part sculpture" by onlookers, the three-story structure reportedly took 1,200 tons of poured concrete, 200 tons of steel reinforcement, and 12 pylons that were driven 60 feet into the ground to ensure the heavy house didn't sink into the sand.
Although photos of the interior are not available online, the biggest highlight of the home is the top floor that features a penthouse-level bedroom suite and rooftop oceanside terrace. How sway! 
The news outlet reports that Kanye received a great deal for the mansion that hit the market at $75 million last year. The Donda rapper reportedly shelled out $57.3 million for the latest buy that adds to his collection of homes across the county.