Commentary: The Death of Yet Another Promising Student
The death of Hadiya Pendleton, a promising young 15-year-old girl in Chicago, reminds the nation anew of the urgent need for stricter gun control laws.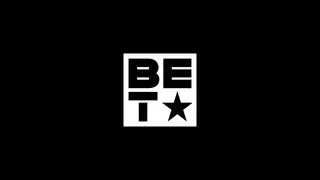 Hadiya Pendleton was described as a student who loved studying Latin and who was an enthusiastic member of her volleyball team at the King College Prep High School in Chicago. She was a promising 15-year-old who died by gunfire in a rainy Chicago park a little more than a week after her band performed in Washington during President Obama's inaugural festivities.
The death of a talented teenager with a fulfilling life ahead of her has quickly become another shocking reminder of the violence that has become far too prominent in Chicago's African-American community. More than that, it is symbolic of the prevalence of gun violence in the United States and the urgent need to take dramatic steps to do something about it.
At the same time Hadiya's family and friends were engaged in fresh and crippling grief in Chicago, Gabrielle Giffords, a former Arizona Congresswoman who was critically injured by a gunshot to her head in a Tucson shopping center parking lot in 2011, was testifying before a committee in the U.S. Senate on the need for stricter gun control laws.
"Speaking is difficult, but I need to say something important," Gifford said, struggling to address the committee in a packed, spellbound hearing room. "Violence is a big problem," she continued. "We must do something. It will be hard. But the time is now," she said, emphasizing the last word. "You must act. Be bold. Be courageous. Americans are counting. Too many children are dying. Too many children."
Before long, Wayne LaPierre, the chief executive of the National Rifle Association, testified in the Senate hearing, making abundantly clear his opposition to one of the most sensible proposals in the current gun debate: enhanced background checks for gun buyers. "Universal background check, which sounds, whatever," LaPierre said, "ends up being a universal federal nightmare imposed upon law-abiding people all over this country."
If nothing else, Giffords, the students and administrators in Newtown, Connecticut and now Hadiya Pendleton are heartbreaking symbols of how deeply gun violence is embedded in American life. And LaPierre's stand – and that of the Republican conservative leadership that opposes any modification to gun control laws – serves as a countervailing symbol of how challenging gun law reform will be.
For the families of these victims, indeed for most reasonable Americans, it is abundantly clear that gun violence is out of control in the United States and that something – anything – must be done. Guns are too accessible, often as easy to obtain as an iPhone, while background checks are half-hearted to non-existent. And while gun violence is an epidemic that knows in boundaries in race or economic means, it has an especially choking presence in African-American communities.
Supporters of the positions of the NRA, which is committed to doing anything humanly possible to protect the sale of guns, are grossly out of touch with the horrors of violence in the United States. They somehow don't seem to understand that this epidemic is killing the most precious commodity of American life: its people.
Hadiya Pendleton, the honor student and majorette in the band, was the 42nd homicide victim in just the first month of 2013 in Chicago, a city where more than 500 people were gunned down last year. As a society, we can't afford this unending carnage. After all, she represented, as Chicago Mayor Rahm Emanuel said, "what is best in our city." What's more, she represented what is best in our country.

The opinions expressed here do not necessarily reflect those of BET Networks.

BET National News - Keep up to date with breaking news stories from around the nation, including headlines from the hip hop and entertainment world. Click here to subscribe to our newsletter. 

(Photo: AP Photo/Courtesy of Damon Stewart)