Megan Thee Stallion Disagrees That Men Should Control The Narrative On Sexual Lyrics In Rap
She set the record straight yet again in her upcoming cover story with 'CR Fashion Book.'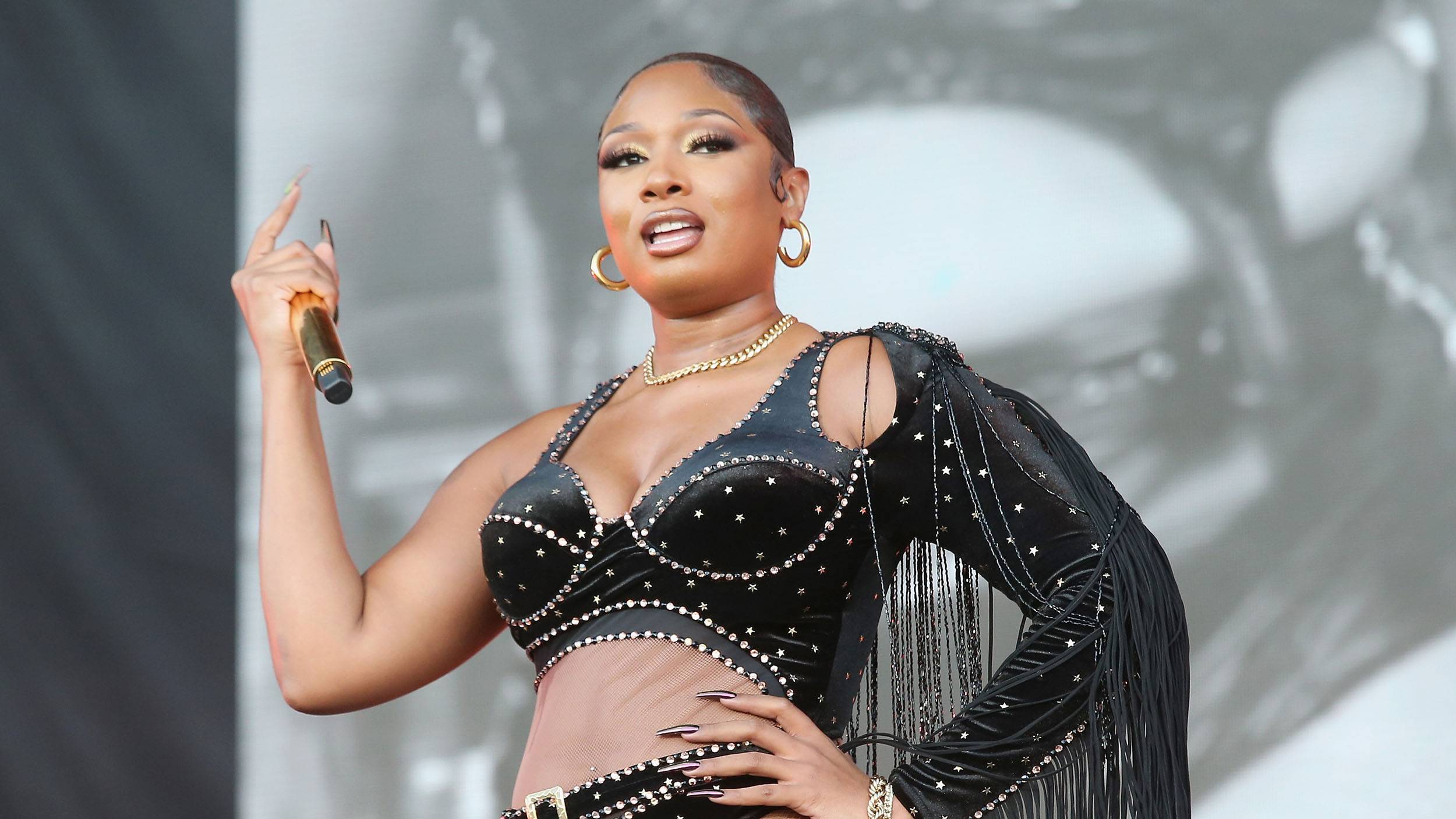 Megan Thee Stallion doesn't think that men should be in the driver's seat when it comes to controlling the narrative about sex in rap.
In her latest cover story with CR Fashion Book, the Houston rapper commented on the controversial topic about her hypersexual lyrics and provocative choreography, Hot New Hip Hop reports.
"Being bold is sexy. Sex is not just one-sided, men should not be the only people who are allowed to speak on sex," Megan shared. "Women should be able to control the narrative of how they want to be treated, not only in public but in the bedroom. I'm confident in myself and I try to set an example for all my ladies to embrace their confidence and sexuality."
The "Flamin' Hottie" artist is planning to release her next album soon and says that this project has been an emotional journey.
"I'm finally opening up about things I've never publicly spoken about. I'm nervous and excited for my fans to hear this side of my personality," she adds.
Fans might also expect her alter egos Tina Snow, Hot Girl Meg and Suga to appear on her forthcoming tracks.
"Tina Snow is the side of me that's a little more gangsta and will check you if you're out of pocket. Hot Girl Meg is carefree and focused on living her best life at all times. Meanwhile, Suga is my more sensitive, sweet, vulnerable side," she says, explaining the different personality traits of all three.
This isn't the first time Meg has shared her take on her lyrics, back in 2020 the Good News artist talked to Marie Claire for a spring profile about the racy lyrics being deeper then what listeners think.
"Not only am I rapping about sex, I'm rapping about you making me feel good. I'm not rapping about licking on you. No, you're going to do what I told you to do, and I feel like sometimes that can be a little intimidating....Sometimes it's overwhelming to some men. They can't handle it, they get a little shook, they get a little scared. But I'm not going nowhere, so get used to it."
Be sure to check out Megan Thee Stallion's cover story with CR Prime when it hits newsstands worldwide on Tuesday(Mar 15).