Petition Calls for Probe Into Jail Death of Black Teen Sheneque Proctor
Sheneque Proctor was found dead in her jail cell on Nov. 2 and authorities have still not provided her family with an official cause of death.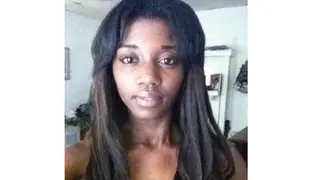 The family of Sheneque Proctor is still unsure of exactly how the 18-year-old African-American died last month.
Proctor, a recent high school graduate and mother to a newborn son, was arrested for disorderly conduct and resisting arrest at a hotel with friends in Bessemer, Ala. The next morning, she was found dead in her jail cell.
While Tracy Rodda, Proctor's aunt, claims that the young woman had complained of problems with her asthma and how officers had dealt with her, authorities have yet to provide the family with an official cause of death, Uptown Magazine reports.
"She said three officers were handling her really rough," Rodda told Weld for Birmingham. She also added that Scherita Proctor, the young woman's mother, had received a call for bail money that night, but she did not have the money—reportedly $235.
"We don't know what happened," Scherita told Weld. "I've heard lots of things. I don't want to speculate. We're waiting on a death certificate."
The president of the Alabama chapter of the NAACP joined the family in going to the jail to pick up Sheneque's belongings and get more information. But, according to Rodda, everyone was in a meeting and unavailable to speak with them. A visit to city hall also proved to be useless, with the only alleged response being a referral to the State Bureau of Investigation.
A Change.org petition has been launched, calling for State Senator Quinton Ross and State Representatives Alvin Holmes, John Knight and Louise Alexander to request federal and state investigations of the "mysterious" death of the Black teenager.
"This family deserves some answers; we don't need another 'I can't breathe' story," reads the petition. "Her life mattered and still matters to her family."
More than 7,000 people have signed the petition as of publication.
BET National News — Keep up to date with breaking news stories from around the nation, including headlines from the hip hop and entertainment world. Click here to subscribe to our newsletter. 
(Photo: Sheneque Proctor via Facebook)