New Music Monday: Moneybagg Yo, Kaash Paige, Jim Jones & Maino Start Your Week With A Fresh Batch Of New Tunes
Tune in every Monday to catch songs you need to add to your rotation.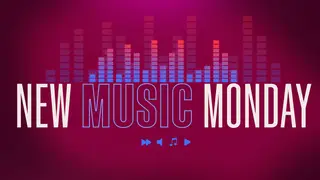 Discovering new music, albums, and artists can be hard, considering how much it all arrives in overwhelming waves on a weekly basis.
Don't worry, because BET.com has you covered with our New Music Mondays column. Built with you in mind, you won't miss out on the latest sounds thanks to us sifting through them to make things easier.
Curated by Wongo Okon, you'll find a familiar (and not-so-familiar) array of artists, emerging music, and a diverse range of genres as well.
So, without further ado, here are 10 new records that you should kick off your week with — led by Megan Thee Stallion, Pusha T, and Arin Ray.
Moneybagg Yo — "See Wat I'm Sayin"

Moneybagg Yo is going to make sure you see his vision. That's his message on his new single "See Wat I'm Sayin." It's the Memphis native's second single of the year, with both songs set to appear on his upcoming fifth album, which may arrive sooner than later, and follow his chart-topping A Gangsta's Pain.

Kaash Paige — "24 Hrs" feat. Lil Tjay

Kaash Paige is ready to make some noise in 2022. After laying low in 2021 following the release of her debut album Teenage Fever the year prior, the Dallas native returns with the slow-burning "24 Hrs" alongside Lil Tjay. 

It's an impressive record that proves the best is yet to come with Kaash.

Jim Jones & Maino — "King Of The City" feat. Capella Grey

Joining forces as the Lobby Boyz, Jim Jones and Maino graced the world with a new project thanks to The Lobby Boyz. Through 15 songs, Jim Jones and Maino tear through impressive beats for a solid body of work that's highlighted by the song "King Of The City," which features Capella Grey.

UMI — "Synergy"

Seattle-born singer UMI gave us a preview of her official step into the music world with her 2020 EP Introspection. Almost two years after that arrived, she's back with her official debut Forest In The City. It's a beautiful project, something that's clear with songs like "Synergy," for a top-to-bottom effort that UMI says she hopes "can be a sonic oasis."

Kamaiyah — "Blue Maserati"

In 2020, Kamaiyah had No Expectations, and now in 2022, it's all about Divine Timing. That's how things are going for Ill Ya Ya as she arrives with her latest project. "Blue Maserati" sits right at the halfway mark of her project for what amounts bouncy and laid-back release.

Nonso Amadi & Majid Jordan — "Different"

Nonso Amadi brings his Afrobeats palette to mix with Majid Jordan's alternative R&B pad. And from that, the duo presents the fantastically charismatic song called "Different." The track is a rhythmic tune that will surely have you dancing with that special someone under the lights at the club.

Calvin Harris — "Potion" feat. Dua Lipa & Young Thug

It only took five years, but Calvin Harris is finally giving us Funk Wav Bounces, Vol. 2. He's been teasing the long-awaited project all year and he kicks off the rollout for it with the infectious single, "Potion," with Dua Lipa and Young Thug. 

The record proves that Funk Wav Bounces, Vol. 2 should be an exciting release.

Debbie — "All Night Long"

British singer Debbie got her 2022 year underway by releasing "Stay" last month. Now, the 23-year-old returns with "All Night Long" which strikes as a soaring release and truly puts her towering vocals on display.

Jimmie Allen — "On My Way" feat. Jennifer Lopez

With his third album Tulip Drive due for a release on June 24, country singer Jimmie Allen arrives with "On My Way," his latest offering from the album. Complete with a surprising feature from the Bronx's own Jennifer Lopez, the duo sings of the moments before two lovers reconnect after some time apart.

Jex Nwalor — "Come Back"

In the final months of 2021, Jex Nwalor would see his stock rise to new heights thanks to "Don't Say" and "Time Goes 'Bye.'" With his debut EP in the works, Nwalor looks to build off last year's momentum with "Come Back." It's a lovelorn effort that captures in full reflection mode as he looks back on past relationships.

Enwongo Okon, better known as Wongo, is a music journalist who has contributed to 2 Dope Boyz, Uproxx, Revolt, and Pitchfork. Rhode Island is home. Debate about all things music at @WheresWongo.