Teenager Will Be The Youngest African American Law School Graduate
Haley Taylor Schlitz is only 19.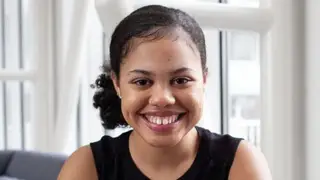 At only 16, Haley Taylor Schlitz began attending Southern Methodist University's Dedman School of Law. She is now set to graduate, making her the youngest African American to graduate from law school, according to the law school.
She will graduate on May 13.
The 19-year-old Texas native, who graduated from high school at 13 and received her undergraduate degree from Texas Woman's University by 16, said in a statement, "Many girls and students of color are left out of our nation's gifted and talented programs. Society will lose out on the potential scientist who cures a major disease, the entrepreneur who starts the next Amazon and so much more. All because of their gender and/or skin color."
Back in 2019, Schlitz told Good Morning America she initially struggled academically. Her parents noticed a decline in her grades when she was in the fifth grade, and they homeschooled her and saw an immediate change, which helped her gain the confidence she needed to excel.
Also in 2019, Taylor and her mother Dr. Myiesha Taylor published The Homeschool Alternative, a homeschooling guide for Black parents.
In June 2020, at only 17, Haley served as a delegate to the Democratic National Convention. She was one of the youngest delegates at the DNC that year.