25 Years Later, Missy Elliott Is Still 'Supa Dupa Fly'
For her milestone anniversary, BET.com pays tribute to the "Queen of Rap" for changing the course of rap music.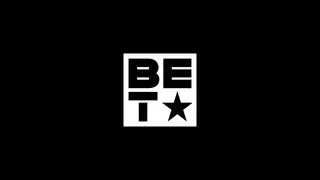 To understand the current era of women in rap, look 25 years back, and you'll find Missy Elliott. The iconic rapper-singer, born Melissa Arnette Elliott, became a household name in the summer of 1997, thanks to her debut album Supa Dupa Fly, which inspired eccentric women who represented the culture over the past two decades. But let Missy tell it, the album's generational impact wasn't intentional.
"When we did that album, there wasn't really much thought there," she recently told GRAMMY.com. "We really just came out with a sound that we had been doing for some time, but we had no clue that it would be game-changing, that we would change the cadence — the sound of what was happening at that time."
Whether or not being a game-changer was in the plan, it's undeniable that Missy's spirited verses and appeal caused a shift in how women in rap were perceived and hip hop culture at large. By the late-'90s, women in rap were either hypersexualized vixens or rugged hip hop purists, proving they could trade bars with the toughest male MCs, but Missy "Misdemeanor" Elliott was a culmination of both sides while unafraid to blaze her own trail.
Raised in Portsmouth, Virginia, Missy's reign began after a brief period of being a member of the local R&B group Sista, which formed in 1991. With Missy already having established a friendship with producer and collaborator Tim "Timbaland" Mosley, Sista was recruited by Jodeci member and producer DeVante Swing to his Swing Mob imprint on Elektra Records. Joining a 20-piece roster that included future Hall of Fame stars of R&B, including Ginuwine, Tweet, and Playa — Sista released their debut album 4 All the Sistas Around da World in 1994. The album – now regarded as underrated – went largely unheard, but its floundering sales prompted Missy to revamp herself as a solo act.
By the end of 1995, Swing Mob was no more. Still, Missy aligned with Timbaland as her co-pilot, becoming a songwriting and production team that caught the ear of then-rising R&B darling Aaliyah, who was looking for a change in direction for her 1996 sophomore album One In A Million. Both Missy and Timbaland delivered compelling material, making the album an essential R&B staple of the 1990s with the titular track, "Hot Like Fire," "If Your Girl Only Knew," and more. 
With One In A Million singles becoming massive hits, Missy was in high demand, eventually instigating a bidding war between record labels, including Arista and Motown. Opting for Elektra Records – which rewarded the multihyphenate with her own imprint, The Gold Mind, Inc. – Missy had the confidence to break out on her own with what would become her genre-breaking solo introduction, Supa Dupa Fly.
Supa Dupa Fly would come to put Virginia on the music industry's radar, as fellow local songwriting and production duo The Neptunes – composed of Pharrell Williams and Chad Hugo – were also bubbling in their own right. Missy's experimental look defied what a charismatic woman MC could be. Breaking from the conventional "rap starter kit": a coke bottle shape, a Bonnie & Clyde attitude, and a face that all the guys want to fight for — a standard that has returned in today's IG model-type aesthetic — Missy subverted those expectations with her independent, signature style and ferociously dope lyrics.  
25 years later, her breakout music video for "I Can't Stand the Rain (Supa Dupa Fly)," which found her donning a now-classic trash bag suit, directed by Hype Williams, is still the standard for creative excellence in hip hop. Under a sample of the 1974 song "I Can't Stand the Rain" by soul vocalist Ann Peebles, Missy flows with an idiosyncratic sound unlike any other rapper before her.
Over the heroic funk of Da Brat-assisted single "Sock It 2 Me," Missy teases a potential conquest with humorous seduction, using oddball bars like, "My hormones jumping like a disco." Towards the song's end, Da Brat crowns Missy as rap's unapologetically brash newcomer. And while Supa Dupa Fly did showcase scene-stealing heavy-hitters like Lil' Kim ("Hit Em wit da Hee"), 702 ("Beep Me 911"), and Busta Rhymes – who contributed an intro and outro for the album – Missy consciously brought her "Super Friends" camp to the forefront, with appearances from Aaliyah ("Best Friends"), Ginuwine ("Friendly Skies") and Nicole Wray ("Gettaway").
The playful, DIY quintessence of Supa Dupa Fly paid off, with the album debuting at No. 1 on the Billboard R&B/Hip-Hop Albums chart and No. 3 on the Billboard 200. After the album's success, Missy generated a hot streak, getting calls from megastars and fans Janet Jackson, Brandy, and Mariah Carey, co-writing "Babydoll" for Carey's 1997 album Butterfly.
"When I get phone calls like that, I just be like, "Thank you, Lord," because he knows the trials and tribulations I underwent to get here," Missy told Rolling Stone. I didn't step on the scene overnight, even though it might seem like that to people."
As a listener, Supa Dupa Fly taught me that boundaries could be pushed in rap music, welcoming a comical, cartoonish aspect while still remaining fresh. On what marks the album's 25th anniversary, Missy Elliott became a hip hop tour de force while pioneering an inimitable sound and approach through Supa Dupa Fly. 
Ahead of her time, the era of hip hop she directed invested in and cultivated era foreshadowed the rise of contemporary, off-the-wall women rhymesayers such as Doja Cat, Tierra Whack, Doechii, Coi Leray, and others that have shown to be the progeny from the "Black Pool of Genius" that flowed from Missy's only-child-imagination. 
Supa Dupa Fly's release proved there is only one Missy Elliott, and her brilliance destroyed all the barriers that attempted to hold women back. A true living icon, all rap and hip hop lovers should stand up today, bump her unstoppable debut effort, and share their gratitude for this inspiring artist.
---
Jaelani Turner-Williams is a culture journalist who's contributed to Billboard, MTV News, Okayplayer, Teen Vogue, and more. Read what's on her mind on Twitter.