Tom Joyner Offers Scholarship to Trayvon Martin Witness Rachel Jeantel
Radio host encourages Jeantel to attend a historically Black college.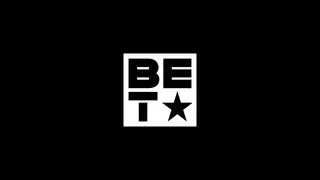 Rachel Jeantel is being offered a hand up from Tom Joyner. The radio host told Jeantel, the star witness in the George Zimmerman trial and the last person to speak to Trayvon Martin before his altercation with the neighborhood watch vigilante, that he would pay for tutors to help her graduate high school and provide her with a full scholarship to the historically Black college or university of her choice.
Jeantel had come under intense scrutiny following her testimony for her diction and demeanor, notably when it was revealed she could not read cursive. "If you want to graduate from high school, and go to an HBCU, even if it's not in Florida but especially Florida, like Florida Memorial, Edward Waters or FAMU, if you want to do that, I want to help you do that," Joyner told Jeantel on his show Tuesday morning.
"I will help you get tutors to get you out of high school, tutors to help you pass the SAT, and I will give you a full ride scholarship to any HBCU you'd like," he added.
The 19-year-old responded simply, "Thank you." 

Jeantel, who was on the phone with Martin when George Zimmerman began pursuing him and during part of the scuffle that ultimately resulted in Martin's death, testified during the trial throughout the course of two days in late June.
Many of Martin's supporters have rallied around Jeantel and bemoaned the unfair treatment of the young lady, while others believed her defensive attitude on the witness stand was at least partly responsible for the acquittal of Zimmerman by an all-female jury on Saturday.
Jeantel has been making the rounds on talk shows to discuss her friendship with Trayvon and the trial.
BET.com is your #1 source for Black celebrity news, photos, exclusive videos and all the latest in the world of hip hop and R&B music. 
(Photos from left: Jacob Langston-Pool/Getty Images, Michael Loccisano/Getty Images)