BREAKING: Brittney Griner Loses Appeal Against Nine Year Prison Sentence In Russia
The WNBA star was jailed on drug possession charges, but she maintains she had no criminal intent.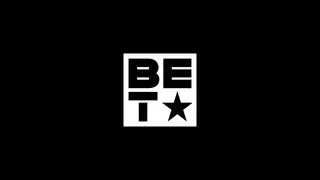 Brittney Griner's attempt to appeal her nine-year prison sentence on drug possession charges was rejected by a Russian court on Tuesday, Oct. 25, despite her lawyers' insistence that the sentence was excessive and despite the international outcry for her release.

The Moscow Regional Court upheld the sentence in its ruling, but said the time Griner will have to serve will be recalculated with her time in pre-trial detention being factored in, according to the Associated Press. She was taken into custody in February, so with a day in pre-trial detention equaling 1.5 days in prison, her sentence comes down to about eight years.

"We are very disappointed," Griner's attorneys said in a statement after the ruling, according to The New York Times. "The verdict contains numerous defects and we hoped that the court of appeal would take them into consideration."

Griner took part in the appeal hearing through a video call from the Moscow prison where she's being held. She has not yet been moved to a penal colony, her attorneys said.

"I've been here almost eight months and people with more severe crimes have gotten less than what I was given," she said from her cell. "I want to also apologize for this mistake…I did not intend to do this but I understand the charges brought against me and I hope that is also taken into account as well."
Griner, 32, who plays center for the WNBA's Phoenix Mercury, was playing for Russian team UMMC Ekaterinburg. She was arrested by Russian Federal Customs Service at Moscow's Sheremetyevo Airport. Agents said they discovered hashish oil vape cartridges in her luggage. She was held by Russian authorities in an international political clash as that nation waged war in Ukraine.

She admitted that she did have the cartridges in her luggage, but forgot that they were even in her possession and had no criminal intent, the AP says. Defense attorneys argued that she had been prescribed cannabis as pain treatment. She was convicted and sentenced to nine years – the near maximum.

Griner's conviction has brought major international backlash and attempts by the U.S. government to swap two prisoners for Griner and former Marine Paul Whelan, who was convicted of spying. In August the Russians said that they would be open to discussing a potential deal, but nothing yet has materialized.

Her wife Cherelle, told CBS This Morning that she had grave concerns about her well being while she is being held. Only two phone calls have taken place between them.  During the first call, she felt Griner was okay and that they "could survive this." The second call was more concerning: "I think I cried for about two, three days straight. It was the most disturbing phone call I'd ever experienced… I didn't have words," she told Gayle King.

The U.S. State Department has maintained that Griner was "wrongfully detained," and the Biden Administration blasted the Russian government, calling the conviction "unacceptable."

"I call on Russia to release her immediately so she can be with her wife, loved ones, friends, and teammates," Biden said in a statement shortly after her conviction.