Joint Center Poll Finds Black People Cautiously Optimistic About Biden Presidency
Joint Center Poll Finds Black Americans Cautiously Optimistic But Concerned About Economics and Race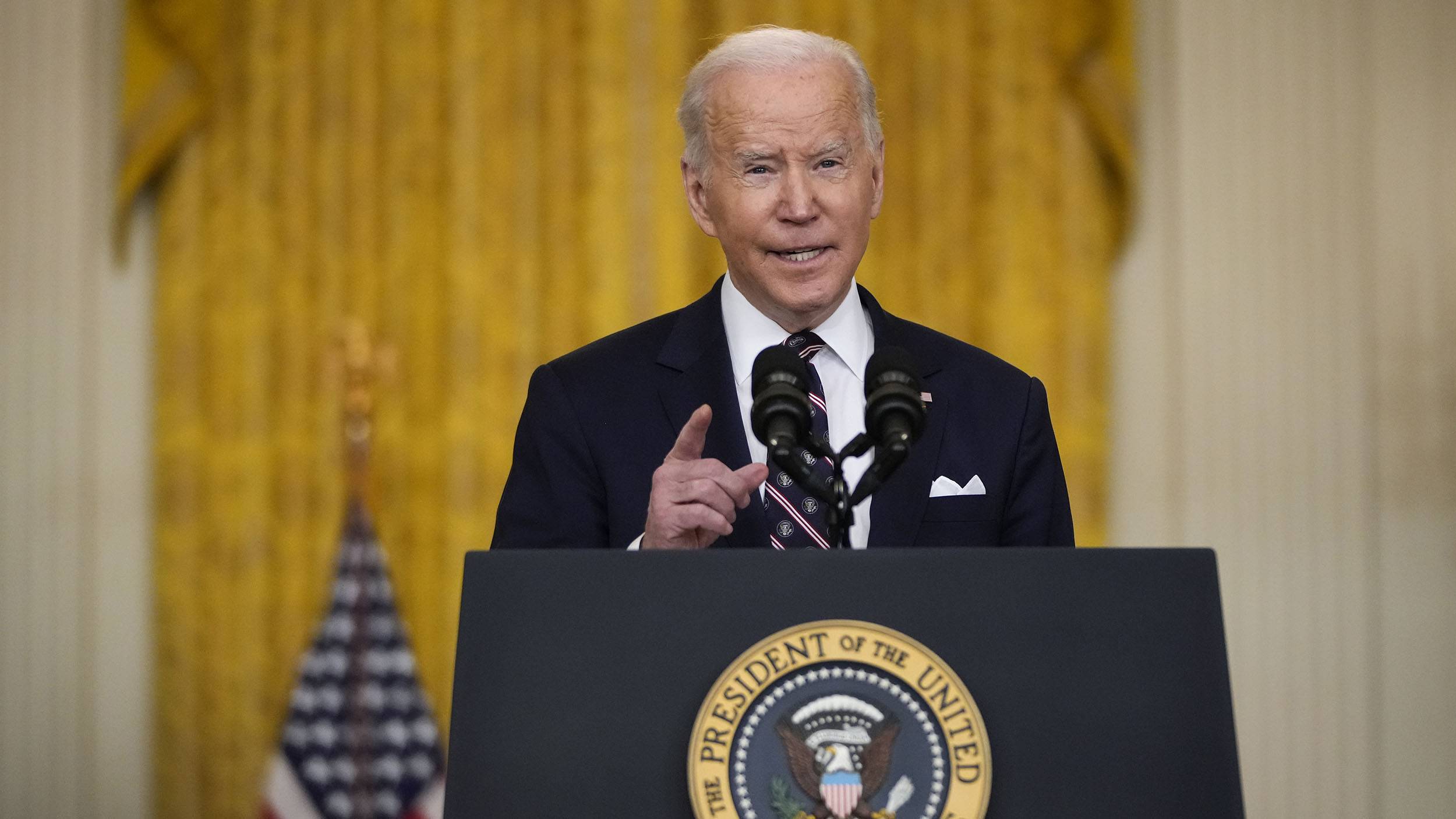 Just one week before the 2022 State of the Union address, Black Americans are feeling hopeful under the Biden Harris Administration despite fears that the country is moving in the "wrong" direction, according to a study by the Joint Center for Political and Economic Studies, a Washington D.C.-based think tank.
President Joe Biden can continue to count Black Americans as his strongest supporters, according to the study. Overwhelmingly they approve of his job performance despite struggles with economic and political issues.
The Joint Center released a report on its polling which finds that despite high ratings when it comes to the perception that the administration is trying, respondents say they don't feel relief when it comes to their wallets right now. The poll finds that 73 percent of those polled strongly or somewhat approve of the president's performance in the White House thus far, and 70 percent say they strongly or somewhat approve of the job Vice President Kamala Harris is doing in office.
When asked, "How would you rate the state of the U.S. economy right now?" 33 percent of respondents selected excellent or good, whereas 65 percent say they think the U.S. economy is just fair or poor.
When the same people were asked about their personal financial circumstances, 38 percent of respondents said they were excellent or good. However, 61 percent claimed to be doing just fair or poor.
The Biden Harris Administration made a significant push through the American Rescue Place, to advance federal measures to mitigate the impact of systemic racism on communities and people of color- specifically looking at the economic harm Black Americans have endured. The plan, which passed in March of 2021, contained measures to help Black businesses and Black homeowners.
When it comes to the address before the nation on March 1, 2022, Black Americans reported that the economy and health care are their top concerns. Health care, jobs, poverty, wages, and the affordability of college, childcare, housing, and the cost of living all came out as top mentions in the Joint Center survey.
Racial justice and equity ranked slightly lower than economic concerns in the poll, with respondents saying they believe that reducing the impact of racism should be a government responsibility. Few say they believe the job is being done well. An overwhelming 81 percent of people polled said it is the federal government's responsibility to reduce the impact of racism and discrimination on Black Americans, but just more than half (51 percent) disapprove of the federal government's job on this effort.
Black Americans will tune in to watch the address next week, but  the poll suggests Biden will have to work to earn the trust that his administration is making a positive difference in how the federal government is handling racism and discrimination.  It also shows they do support the president, vice president, and congressional Democrats, but they're torn in feeling negatively about the overall direction of the country.