Huge News for Donald Glover!
The Atlanta star has been hiding something for months.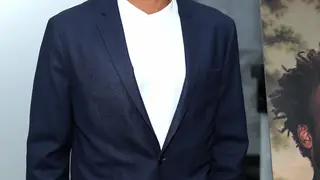 Could Donald Glover's year be any better? The Atlanta star (and creator) has the most talked-about and critically acclaimed show on TV, he's made huge strides into the Marvel Universe, and now he has the biggest blessing of all to celebrate.
Turns out, Glover and his girlfriend welcomed a child earlier this year. They managed to keep it a secret for several months.
Despite his skyrocketing fame, Glover has managed to keep his personal life so private that nobody in the press even knows his girlfriend's name (she's being described as "unidentified girlfriend" — LOL!) or that they welcomed a child several months ago. We don't even know if the child is a boy or a girl, let alone his/her name. 
For now, Glover seems to want to keep the focus on his work. While we respect that, we gotta say congratulations to the actor on his growing family.
Now, can we talk about last night's episode of Atlanta?
Catch up with the success of the hit show with BET Breaks, above.