BP Oil Spill One Year Later: Displaced Black Fishermen Still Can't Find Jobs
It is a sad yet undeniable fact that some of Louisiana's Black fishermen may never earn their livings on the water again and many already are facing the need to quickly find alternative sources of income.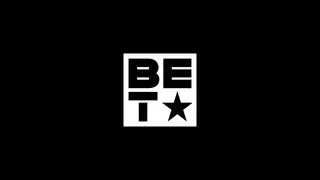 Idle oyster harvesting boats. Oystermen are prevented from using the boats because of restrictions on the type of harvesting that is allowed in the wake of the Deepwater Horizon explosion.  (Photo: AP Photo/Jason Bronis)
It is a sad yet undeniable fact that some of fishermen in the Gulf may never earn their livings on the water again in the wake of the last year's Deepwater Horizon disaster, and many are already facing the need to quickly find alternative sources of income.
"Morale has been very low. Just talking to some of these guys I can feel and see their anxiety and hopelessness. They're hustling, doing things like cutting grass," said Plaquemines Parish Councilman Percy V. Griffin. "But some people can't pay their light or phone bill and nobody's buying new clothes for their children. Some people have lost their cars. I haven't heard of anybody who's lost their house, but I'm sure some are behind on their house notes."
The Louisiana Oystermen Association and the Louisiana Workforce Commission, with a little help from their friend, Griffin, have joined forces with Nunez Community College to develop retraining programs that will help the fishermen find work in welding, air conditioning and refrigeration and electricity and carpentry, the industries with the greatest need for new employees.
"We're looking at companies that, once our people are trained, can actually put them to work. That's what's most important," Griffin said.
The program is being funded by a $1.4 million grant from the federal government. The welding class, which will be the first offering, could begin as soon as June and will last approximately 8 to 10 weeks. Ideally there will ultimately be at least 10 people participating in each class so they can justify an ongoing need for program.
The fishermen of Plaquemines Parish traditionally do not seek help from the Louisiana Workforce Commission. Because most are self-employed, they're ineligible for unemployment benefits and services.
"When things aren't going well, they find other ways to help themselves because they're self-employed," said Melissa Kirsch, who heads the commission.
Her office has made special efforts to ensure that the Plaquemines Parish fishermen learn about the program through multiple local meetings and a mobile unit they've sent to assist people looking for temporary employment. Because it's federally funded, certain personal documentation is required that Kirsch's office also will help with, as well as other needs, such as helping participants prepare for a proficiency exam administered by Nunez College, childcare, transportation to the college and any safety equipment they may need for their class. She also hopes to provide a stipend to participants.
"The idea is to remove as many of the barriers they may face so they can complete the program and be successful," Kirsch said.