Dr. Dre Pays $100 Million In Divorce Settlement To Ex-Wife
The mogul recently celebrated his divorce with balloons.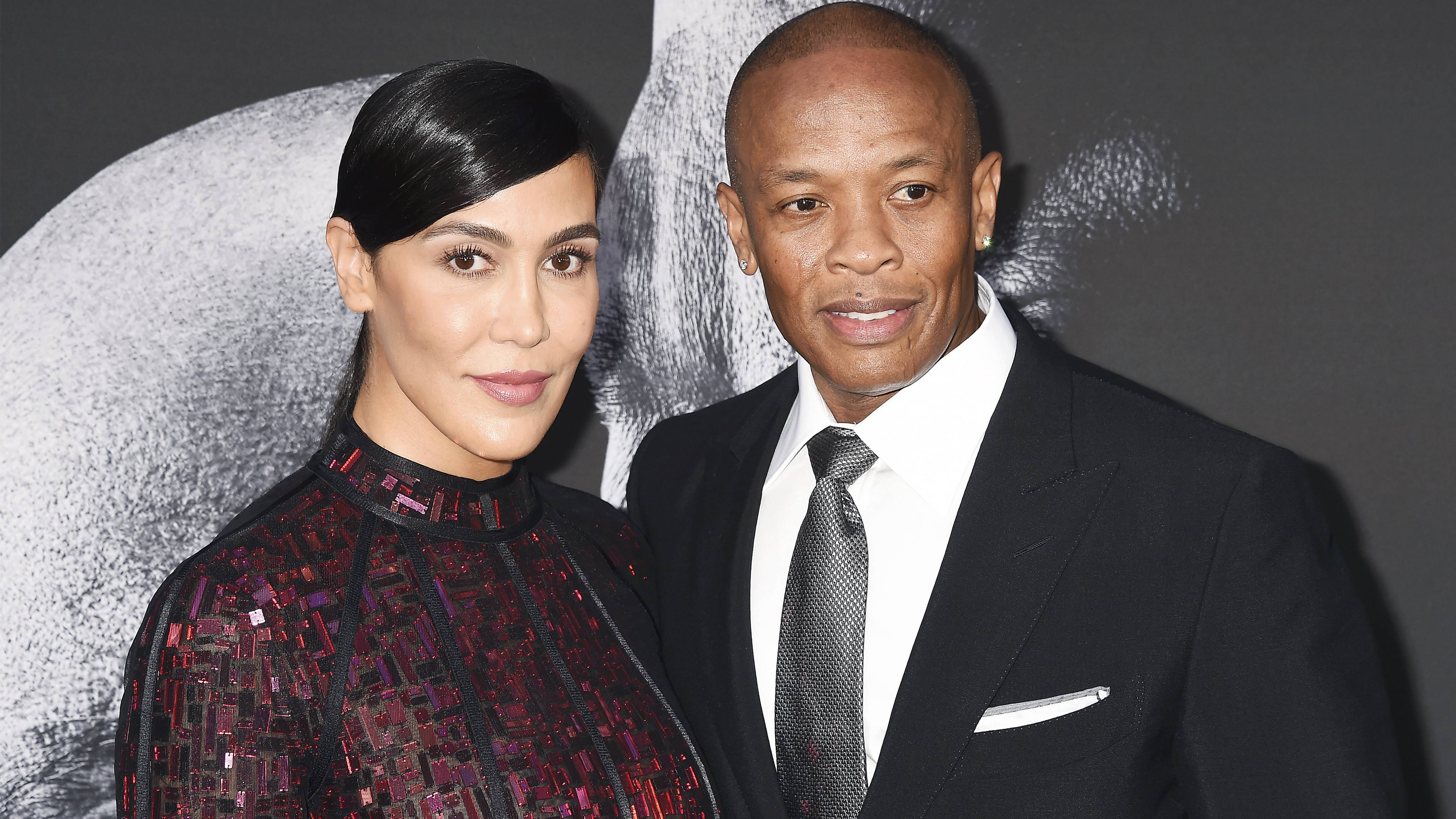 After Dr. Dre was seen posted up with giant, silver balloons that read, "Divorced AF" earlier this month via a friend's Instagram, what many may not have known is that it came with quite a hefty price tag.
$100,000,000 to be exact.
But don't get it twisted, the West-Coast legendary producer is reportedly  "delighted" his ex Nicole Young is only getting a fraction of his estate.  According to TMZ, Dre and Nicole's property settlement agreement was finalized, which entails him paying $50 million now, and $50 million a year from now, however, Dre's estimated net worth is $820 million.
Here's why The Chronic rapper is so elated: Dr. Dre had a prenup, keeping her from receiving half, although she's been steadily trying to contest it.
In fact, according to sources close to the gossip tabloid, Nicole could have actually gotten more had she settled a year ago. One of those sources said, "She could have even been on the field for the Super Bowl halftime show as a friendly ex-wife."
In the end, Dre comes out mostly unscathed. He gets to keep seven of the properties they own, including a Malibu home, two homes in Calabasas, and four properties in the L.A. area, including the $100 million Brentwood estate.
Dre is also allowed to own the full rights to his master recordings, trademarks and interests in various partnerships and trusts. He also keeps all of their Apple stocks, which includes the proceeds from the sale of Beats by Dre.