Dionne Warwick's 81st Birthday Celebration To Be Streamed Next Week
Find out how you can watch.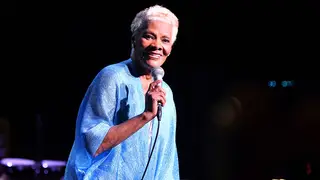 Dionne Warwick celebrated her 81st birthday on Sunday (Dec.12), and fans can stream her party next week.
According to KGBO, the shindig was held at personality Brooke Burke's Malibu residence and included celebrities like Mike Tyson, actress Roma Downey, and producer Mark Burnett.
The streaming of her party will also feature behind-the-scenes clips from the making of Dionne's 2019 holiday album, The Voices of Christmas, which features special guests Michael McDonald, Johnny Mathis, The Oak Ridge Boys, John Rich, and Ricky Skaggs.