Beyoncé Is Taking A Wedding Planner To Court For 'Blue Ivy' Trademark Dispute
The superstar argues a small business is no comparison to her "cultural icon" daughter.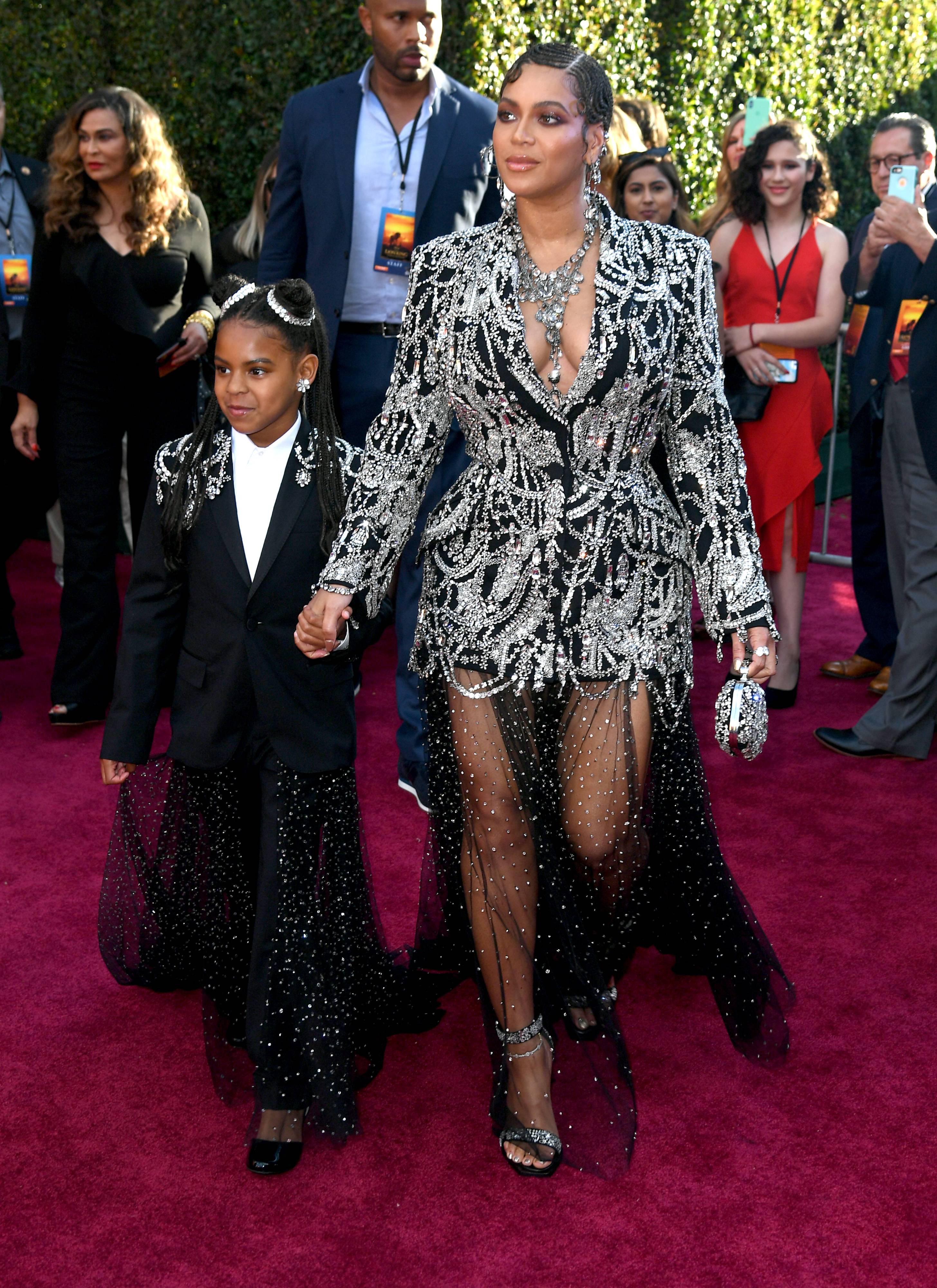 Beyoncé has been involved in a longstanding legal battle with event planner Wendy Morales over trademarking her daughter Blue Ivy's name. Reportedly, Morales believes that Beyoncé shouldn't be allowed to trademark the name "Blue Ivy Carter" because her event planning business, also named Blue Ivy, was formed three years prior to Blue's birth.
The dispute was filed in 2012, shortly after Blue's birth and the filing of Bey's trademark, but escalated this week when the superstar singer's team announced they would be taking the matter to court.
According to court documents obtained by The Blast, Beyoncé argues that Morales' small business would never be confused with her daughter, who she describes as a "cultural icon." 
The legal documents filed by Bey's team further claim, "the idea that consumers are likely to be confused between a boutique wedding event planning business and Blue Ivy Carter, the daughter of cultural icons, Beyoncé and Jay-Z is frivolous and should be refused in its entirety." 
Beyoncé's legal teams specify that the claim is for "Blue Ivy Carter," not just "Blue Ivy." "[T]he presence of the word 'CARTER' ties the commercial impression of BGK's Mark to the child, Blue Ivy Carter, rather than [the] Opposer's regional event planning business." The lawyers add that Morales runs a "small business, with just three regional offices and a handful of employees," with weak online presence and poorly subscribed social media accounts. No comparison to Blue Ivy Carter, global superstar.