'F**k Trump' Was Projected On Atlanta's Mercedes-Benz Stadium And It Made People Love ATL Even More
That happened with the president in the building.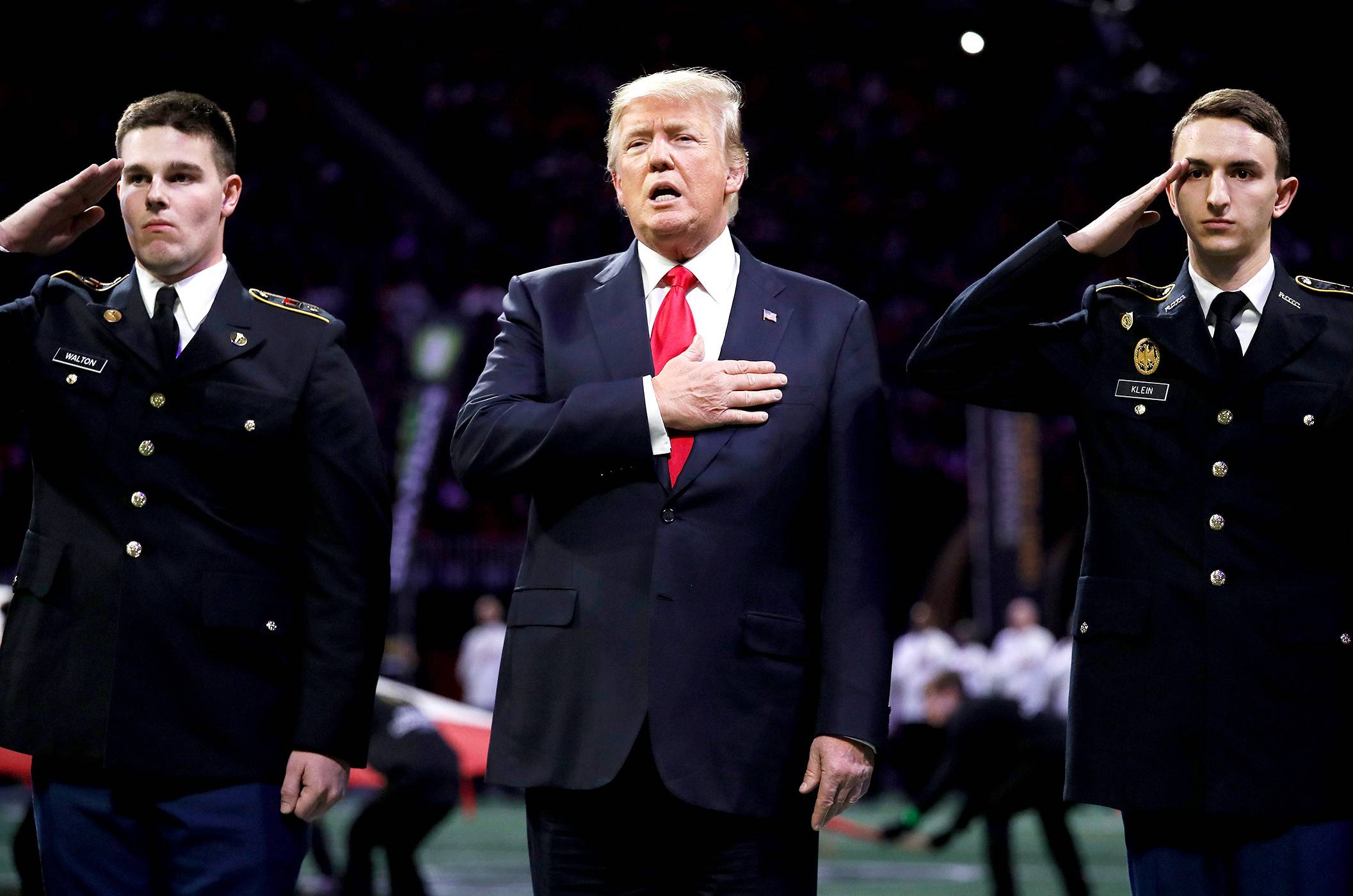 Atlanta sure didn't hesitate letting President Trump know what it thinks about him last night.
And Twitter absolutely loved it, falling in love with ATL all over again for resisting.
Here's the proof of the words 'F**k Trump' being projected on the outside of the Mercedes-Benz Stadium last night

The internet saw the projection and was like ...

And the message made people fall in love with Atlanta more than ever

Some people could only call it 'amazing'

They let it be known what they thought about the president's visit.

And can we talk about the creativity of the group that projected these messages?

They definitely seized the moment.

A lot of Twitter not only agreed, but clapped for the people who put this projection up under the national spotlight

And when Trump left the Mercedes-Benz Stadium, the projection relocated

Unlike Trump's move, this projection was well thought out.