Exclusive: McDonald's Announces 'Beat Of My City' Initiative With Teyana Taylor And Juice WRLD
As the first of its kind, the initiative will merge music, culture and charity in a multi-layered partnership.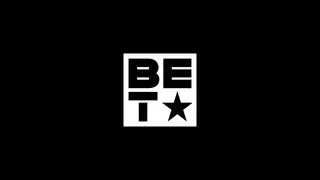 G.O.O.D Music's first lady Teyana Taylor and Chicago rap star Juice WRLD are partnering with McDonald's to generously give back to their hometown communities in a major way. The R&B songstress and Chicago rapper were specially chosen by the fast food chain to lead the launch of its new philanthropic initiative, Beat Of My City.
In a collaboration that is the first of its kind, McDonald's is bringing unique music experiences to underprivileged Black communities around the country that will create positive impact long after the curtains close.
BET Digital got the exclusive details on what the collaboration entails ahead of its roll out later this month.
Teyana will kick the collaboration off with a concert that will be held in her New York hometown on September 21 followed by a show from Juice on his stomping ground of Chicago on October 17. 
Alongside hosting free musical experiences, Mickey D's is also teaming up with streaming giant Spotify and Genius to raise funds for two lucky organizations, Harlem-based non profit Dunlevy Milbank Center and 100 Black Men's Chicago chapter,  that were handpicked by the "How You Want It" songstress and "Lucid Dreams" rapper, respectively.
The proceeds will go towards creating new programming and services for underserved youths and families through the chosen organizations with a fun and interactive opportunity with two R&B and hip-hop favorites. 
In sync with this initaitve, Genius will launch Annotate For Good project where fans can bond with one another over music as well. Through a special feature on Genius' lyrical platform, fans can add notes or dive into the deep meanings behind Teyana and Juice's lyrics while simultaneously helping each organization raise up to an additional $20,000.
BET.com spoke exclusively with Lizette Williams, McDonald's Head of Cultural Engagement & Experience, about the new partnerships and how McDonald's is using it's platform to help move the culture forward. 
BET: What makes Beat of My City different from other charitable initiatives that McDonald's has contributed to?
Lizette Williams: McDonald's Beat of My City tour is a unique, multi-faceted initiative that marries our deeply rooted commitment to the neighborhoods we serve and our long-standing connection to music and pop culture. Beat of My City is a free, live music experience that is celebrating NYC and Chicago communities this year while giving back in a very tangible way through our partnership with 100 Black Men of Chicago and Harlem's Dunlevy Milbank Center.
The fact is that McDonald's has always been about community. In many neighborhoods, we were the first, and sometimes only, dining option for a very long time. This was the case in my own hometown and neighborhood in the Bronx.
Our owner/operators have long invested in neighborhoods by providing employment opportunities and community-based initiatives like scholarships, back-to-school drives, tuition reimbursement through Archways to Opportunity, and other programs focused on being a community steward and resource.  And through Beat of My City, we are elevating our commitment to the neighborhoods we serve and look forward to celebrating our consumers' hometown pride.
BET: McDonald's as a brand has always had a heart for music and culture. What specifically led you to select Teyana Taylor and Juice WRLD for this experience?
LW: Teyana Taylor and Juice WRLD are so amazing and truly embody the Beat of My City program premise. Teyana is a Harlem native who is excited to give back to Harlem's Dunlevy Milbank Center and its mission to be a resource for impoverished children and their families. Juice WRLD is Chicago born-and-raised and is giving back to the Chicago chapter of 100 Black Men, Inc. as the organization had a significant impact on shaping the man he is today.  
Beat of My City is about the community, it's about the culture, and it's about celebrating the positivity that emanates from these communities and giving back so we help continue that positive trajectory. Teyana and Juice WRLD are wonderful representations of what McDonald's and Beat of My City truly represent, so we are excited to celebrate these two hometown heroes who remain rooted in their communities and are for the advancement of culture.
BET: What about Spotify and Genius? Those are two platforms that have a wide attraction in the urban music space. Was this what initially attracted you to these brands?
LW: We've partnered with Genius and Spotify because of their alignment with the essence of Beat of My City, and they've embraced what we are trying to accomplish in moving culture forward. For instance, Genius was really built organically around community – with over 2 million contributors adding their interpretations and knowledge around the deeper meaning of artists' lyrics. It is a site that artists themselves have embraced. Connecting artists and fans, of course, is central to the McDonald's Beat of My City initiative.
We love the idea of activating Genius' contributors nationally to help raise funds for the Beat of My City artists' charities by partnering to launch Annotate for Good – essentially giving people the opportunity to turn their activity on the site (accumulating Genius IQ points by annotating lyrics and contributing music knowledge) into real, actual money for these organizations. It allows anyone to give back along with McDonald's.
Partnering with Spotify allows us to tell the Beat of My City story through audio and tap into Spotify's streaming intelligence for creative storytelling. We can not only cater our message to speak specifically to each city and artist but we can layer on national audio to drive further scale and excitement.
McDonald's is elevating its leadership and position in the music space through these two vital Genius and Spotify partnerships. We are about elevating culture through music, and these partners are about that, too.
BET: What are you aiming for attendees to ultimately take away from this experience after the concerts? 
LW: We want attendees to walk away feeling good and even inspired after an incredible, dope live music experience with their hometown favorites while celebrating their communities.  Because this is not just about a free concert. We are connecting to two incredible social causes in hopes of continuing to shape and encourage future Teyana Taylors and Juice WRLDs, and more.  
Teyana and Juice represent community pride and hope for the future.  McDonald's Beat of My City wants to provide a platform to celebrate that community pride and take seriously our role in helping turn hope into reality for people in the neighborhoods we serve.
Each show is open to the public on a first come, first serve basis. You can RSVP for tickets here.