Teen Fatally Shot At D.C. 'Moechella' Event Has Been Identified
Three additional people were injured.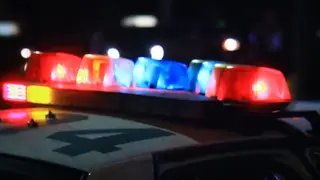 Police in Washington D.C. have identified the 15-year-old who was fatally shot at a Juneteenth weekend festival in the city's Northwest community.
According to the The Washington Post, authorities say Chase Poole, a seventh-grader was slain at an "unpermitted" event titled "Moechella" on Sunday (June 19). Three others, including a Metropolitan D.C. police officer were wounded in the shooting.
The motive for the killing is unknown and it is unclear if he was the target, but D.C. officials told The Post a weapon was found on the boy. Additionally, he had been shot twice before, including in February of 2022. In March, he was arrested on a gun charge. It's unknown if the charges were dropped or if he was placed in a diversion program.
Poole's family has not commented but others who knew him told The Post he "battled negative influences."
"Before you judge him, that he had a gun — he was a baby who was loved, cared about, who had a mother who was trying her best to try a combination of things to put her son on the right track. It may have been too late, but it wasn't for a lack of trying," said Wendy Hamilton, a school counselor at D.C.'s Brookland Middle School which Poole attended,
The injured police officer was shot in the leg and was released from the hospital. The two other adults suffered non-life threatening injuries, The Post said.
D.C. Metropolitan Police Chief Robert Contee told reporters that several hundred people gathered for the Juneteenth advocacy and music festival, titled Moechella, and referred to it as an "unpermitted event," according to USA Today.
Contee said police attempted to break up the event after a fight and another incident led to several people being trampled. Police say they recovered "several" firearms from the area but no suspects have been named.
Moechella's Instagram page states the event was a Juneteenth "peaceful demonstration" with several musical artists performing on U Street, a historically Black neighborhood.
Moechella originally began in April of 2019, after a MetroPCS cell phone store was ordered to stop playing go-go music at its storefront in Northwest's Shaw neighborhood after residents complained about it. The incident spurred organizers to start Moechella as a response to what is seen as the impact of gentrification in Washington D.C.