Cardi B Pulls Off Unique Fashion Trend to Celebrate Her New Whipshots Flavor
The rapper turned a body chain into a G-string over a colorful Emilio Pucci catsuit.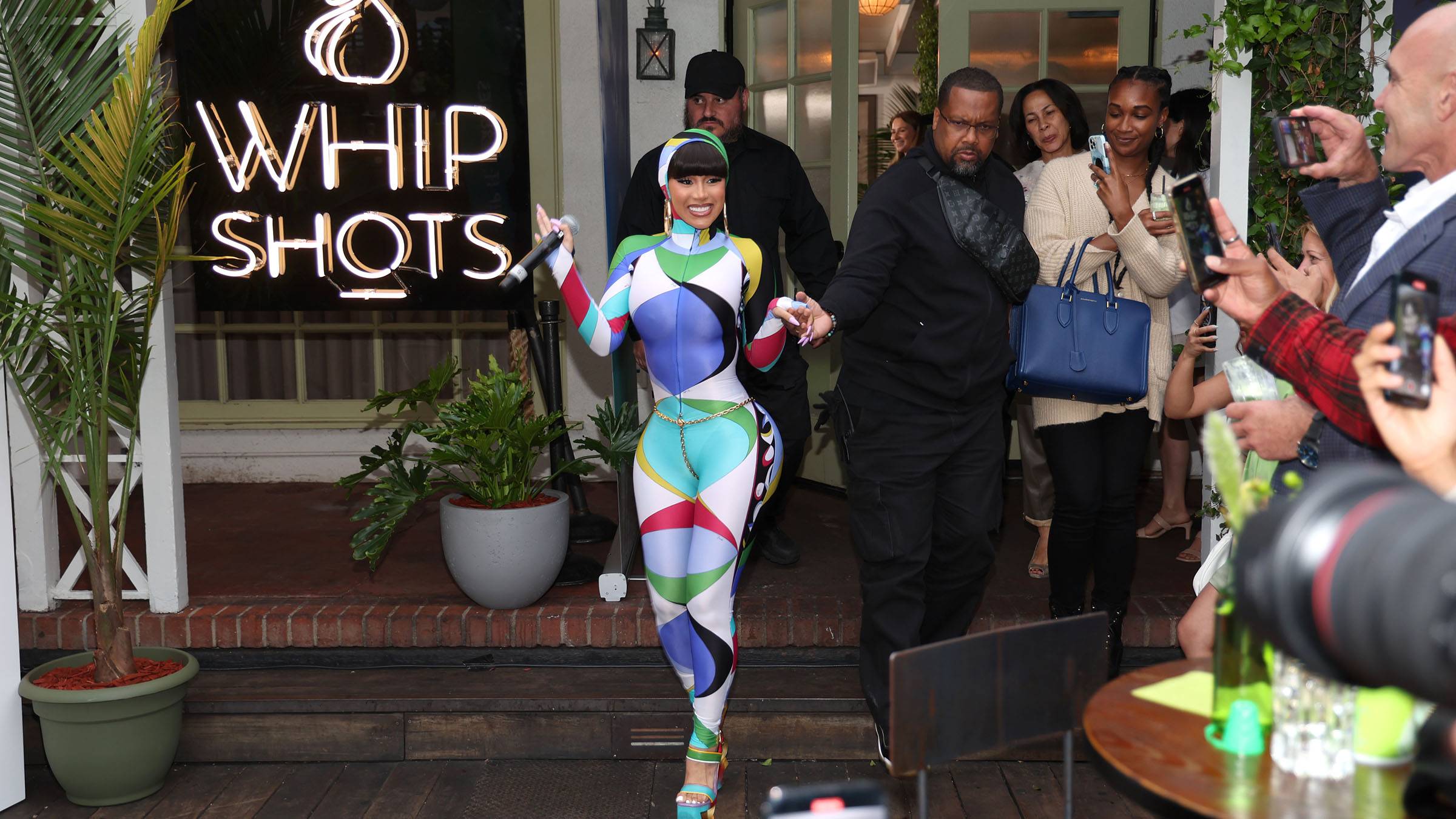 Cardi B stepped out this week in Santa Monica, California to celebrate the launch of her new Whipshots flavor. The vodka-infused whipped cream features several delectable flavors inspired by the Bronx rapper.
Cardi arrived at the celebration in a fly colorful catsuit by Emilio Pucci which covered her curvaceous body from head to toe. She revived a controversial fashion trend: the exposed thong by turning a gold body chain into a G-string.
The new Whipshots flavor is a citrusy flavor which Cardi told The Hollywood Reporter "tastes to me like Fruity Pebbles."
"I'm not a real big fan of sweet lemon or lime flavors. [But] I love lemon and lime. We tested three different lime flavors and [this] was so good and it was so perfect — like, it wasn't as potent. You know how sometimes key lime pie be too strong? This was perfect."
The whipped cream is meant to be served over margaritas, mojitos, daiquiris and more.
Whipshots recently celebrated selling one million cans of the unique spirited treat.