Actor Clifton Powell Shares Sage Advice He Gave Son Who's Dating Sasha Obama On Popular Podcast
He spoke about his son's relationship with the former first daughter in an hour interview.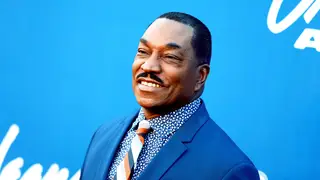 On a recent episode of the Dear Fathers podcast, actor Clifton Powell shared his thoughts about his son dating former President Obama's youngest daughter.
Last Wednesday (June 21), The Dead Presidents actor disclosed that his son, Clifton Powell, Jr., had been dating 21-year-old Sasha Obama for more than a year.
"That's amazing, 'cause you know that they've been going out for about a year, and it just hit the press, right?" said Powell. "So, it has helped me talk to Chris about how to handle Sasha Obama because we love the Obamas, but Mr. Obama has a daughter that's dating my son, and I have an opportunity and a responsibility, to make my son responsible, gentle, kind, loving, and supportive. The things that I did not get taught."
Clifton expounded further on the gems he dropped on his baby boy.
"So, I text him all the time, and I say, 'Treat Sasha like you would want somebody to treat your daughter."
In April, former First Lady Michelle Obama divulged on The Ellen Degeneres Show that Malia Obama– along with Sasha were both in relationships.
"They have boyfriends and real lives. They have grown up right before our very eyes, and they're doing well."
About young Clifton and Sasha, insiders said that the two were   "inseparable" and that the 25-year-old man was protective of his bae.
How cute!  Looks like Sasha's all grown up. We wish them the best.