Sheryl Lee Ralph Is Thrilled About Her Son Etienne's Recent Engagement
"I'm so happy, I'm so inspired." the Emmy winner said.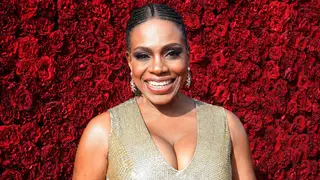 Sheryl Lee Ralph is thrilled she is going to be a mom-in-law!
During an interview with Entertainment Tonight on Wednesday (August 16), the Abbott Elementary star talked about her son, Etienne Maurice's, July engagement to ABC News journalist Stephanie Wash.
"I'm so happy, I'm so inspired, I love it! The fact that Stephanie just fits and blends so well into our family, you know, that's all you can ask, that your children are happy in different stages of their life," she told the outlet. "Now if I can see that happen for my daughter I will be ecstatic!"
Ralph also notes she will be available if they need extra help planning the nuptials. "They're just at the beginning of it, so, when they need help, they'll ask me, and I will be there to give it," she said.
Although the proud mom isn't hands-on with planning yet, she offered some advice on sustaining love while married.
"When your partner gets on your last nerve and you need to be reminded, 'Why did I do this? Why did I get married? What was it again about this person?' But then, you think about your wedding and go, 'Oh, now I understand. Now I remember that.' And then you just shut your mouth, and you just let that go by."
For the Emmy winner, the perfect wedding requires a solid playlist that will be the soundtrack to a happily ever after.  She added, "I want the music to be good. I want it to be just wonderfully outstanding because these are the days that, as you go through your marriage, you have to look back on what is probably your happiest day together and remember that day."
News of her son's engagement has also sparked aspirations of her future role as grandmother when the time comes. As so, she has fittingly designated herself as "Glamma."
"We called my grandmother Nana, they called my mother Grandi, and I said, 'Nuh-uh, Glamma.' Glam-mom, Glamma that works [too], they can say that. I'll be the G-mama, yes."