Commentary: More Mixed Racial Messages From Republicans
From peanut-throwing and Michelle Obama-bashing to highlighting two successful women of color, the Republican National Convention can't decide on its racial message.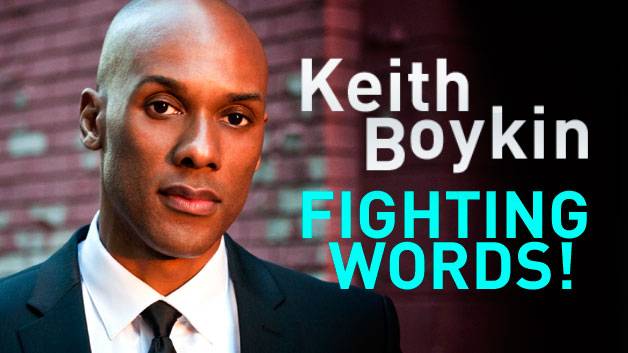 Nothing could be more discordant than the two competing racial narratives coming from Republicans this week.
On the one hand, Republicans effectively used their Wednesday night convention schedule to highlight two successful women of color — New Mexico Gov. Susana Martinez and former Secretary of State Condoleezza Rice — both of whom delivered powerful speeches.
The stagecraft was so impressive that NBC's Chuck Todd argued this morning, "Democrats wish they had the diversity of speakers and deep bench to show America." At face value, that may sound right, but, in reality, the Democrats' roster includes an even more impressive lineup of diversity, including the first African-American president, the first African-American attorney general, the first Latina Supreme Court justice and a female secretary of state. Unfortunately for the Democrats, most of these leaders hold nonpolitical positions in the federal government and can't speak at a political convention.
Meanwhile in Tampa, two attendees at the Republican National Convention reportedly threw nuts at an African-American camera operator. "This is how we feed animals," they said. In response to the incident, the RNC issued a terse statement: "Two attendees tonight exhibited deplorable behavior. Their conduct was inexcusable and unacceptable. This kind of behavior will not be tolerated."
Although the Republican establishment tried to distance itself from the behavior of a few people in the audience, Republicans on stage were busy hurling false accusations at President Obama for allegedly promoting "welfare" and "dependency" over "work" and "responsibility," charges that many Democrats believe are racially coded messages to the base.
For a party running against the first Black president, with only 46 African-American delegates out of 4,411 at the convention, Republicans desperately need to put on a face of diversity to appeal to moderates and Independents. But they also need to excite their base, and some — but not all of them — despise the president for his race.
After years of practice, the politicians on stage are usually smart and sophisticated enough to communicate their messages with subtlety and nuance disguised as policy and rhetoric. That's a clever but dangerous road to travel, especially when some of the people who hear those messages may not be so clever.
Keith Boykin is a New York Times best-selling author and former White House aide to President Clinton. He attended Harvard Law School with President Barack Obama and currently serves as a TV political commentator. He writes political commentary for BET.com each week.
The opinions expressed here do not necessarily reflect those of BET Networks.
BET Politics - Your source for the latest news, photos and videos illuminating key issues and personalities in African-American political life, plus commentary from some of our liveliest voices. Click here to subscribe to our newsletter.