Lamar Odom Just Took a Huge Step Toward Recovery
The former NBA player will spend Christmas with his kids.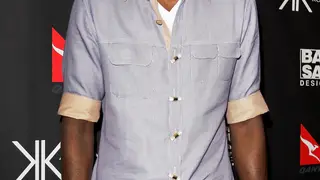 Lamar Odom was told his recovery would happen one step at a time, and it seems that the former NBA player is doing exactly that. TMZ reports that Odom took his first steps without any assistance this week, shocking the doctors assigned to his rehab.  
This comes just days after grim news that Odom's recovery was not going as planned and that he may not be able to leave Los Angeles' Cedars-Sinai Medical Center before Christmas as planned. Well, the recovering athlete seems to have turned things around once again.
Not only has Odom recovered some of his walking mobility, his range of motion in his upper body and brain function are slowly improving as well. He can now reportedly reach above his head, which he did to put his sweatshirt hood on during a visit from Khloe Kardashian, and was able to recognize a hospital employee. That is huge news, considering early on he was not able to recognize members of his own family. 
Odom and his family are confident that he will be able to leave the hospital for a rehab center near the Kardashian compound in Calabasas before Christmas, but either way Odom will be surrounded by his loved ones. His kids, Lamar Jr. and Destiny, are reportedly flying out to be with him for the holidays.

BET.com is your No. 1 source for Black celebrity news, photos, exclusive videos and all the latest in the world of hip hop and R&B music.
(Photo: Lisa Maree Williams/Getty Images)